Giles gaining confidence after perfect frame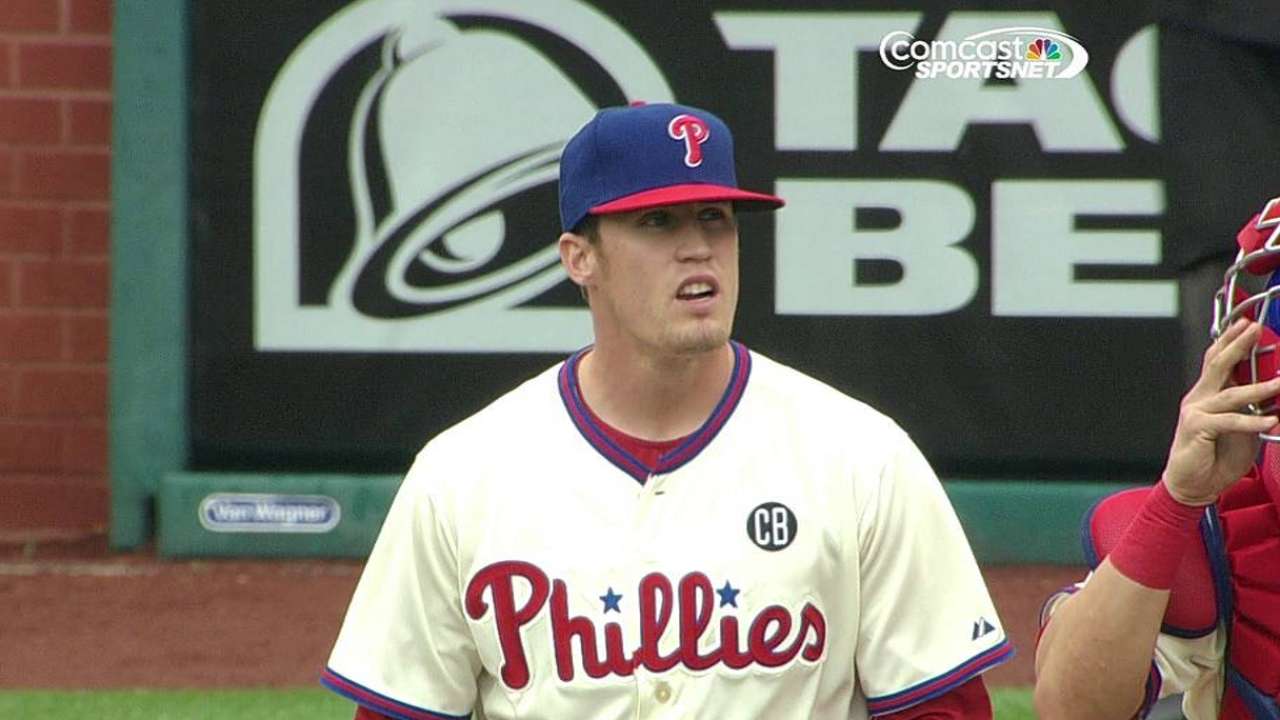 PHILADELPHIA -- In a season that's had its fair share of frustration, Phillies rookie reliever Ken Giles has been one of the bright spots for fans at Citizens Bank Park.
Giles began the year at the Phillies' Double-A affiliate in Reading and a strong start coupled with top-shelf stuff had the region clamoring for his callup to the big club. When it finally happened, Giles still had to perform, and Sunday he showed that he's a good fit, at least for now.
"Both pitches [fastball and slider] were outstanding today," manager Ryne Sandberg said after a 3-0 loss to the Cubs in which Giles was had two strikeouts in a perfect ninth inning. "Looked like he was real confident, attacked, and [threw] his slider for strikes -- that's big. That's the improvement that we were told, that he had his control before he came to us. So both pitches for strikes today and really overpowering."
Overpowering is an understatement, as Giles hit 100 mph several times, much to the delight of the Father's Day crowd, that, for the most part, sat on its hands as the Phillies started the game without a hit in 5 1/3 innings against Cubs starter Travis Wood. Giles wasn't just using his fastball, as he used his slider to get both strikeouts, and with that, the young reliever gained even more confidence.
"It was really good," Giles said of his outing. "I was really comfortable out there. All I did was just attack hitters and be aggressive.
"Obviously from the first outing, everybody is going to cheer for that. It gets me pretty pumped. As long as fans are getting pumped up, any way to help us get back in the game, I think it will help us."
Michael Radano is a contributor to MLB.com. This story was not subject to the approval of Major League Baseball or its clubs.