Back trouble forces Pagan out of Giants' lineup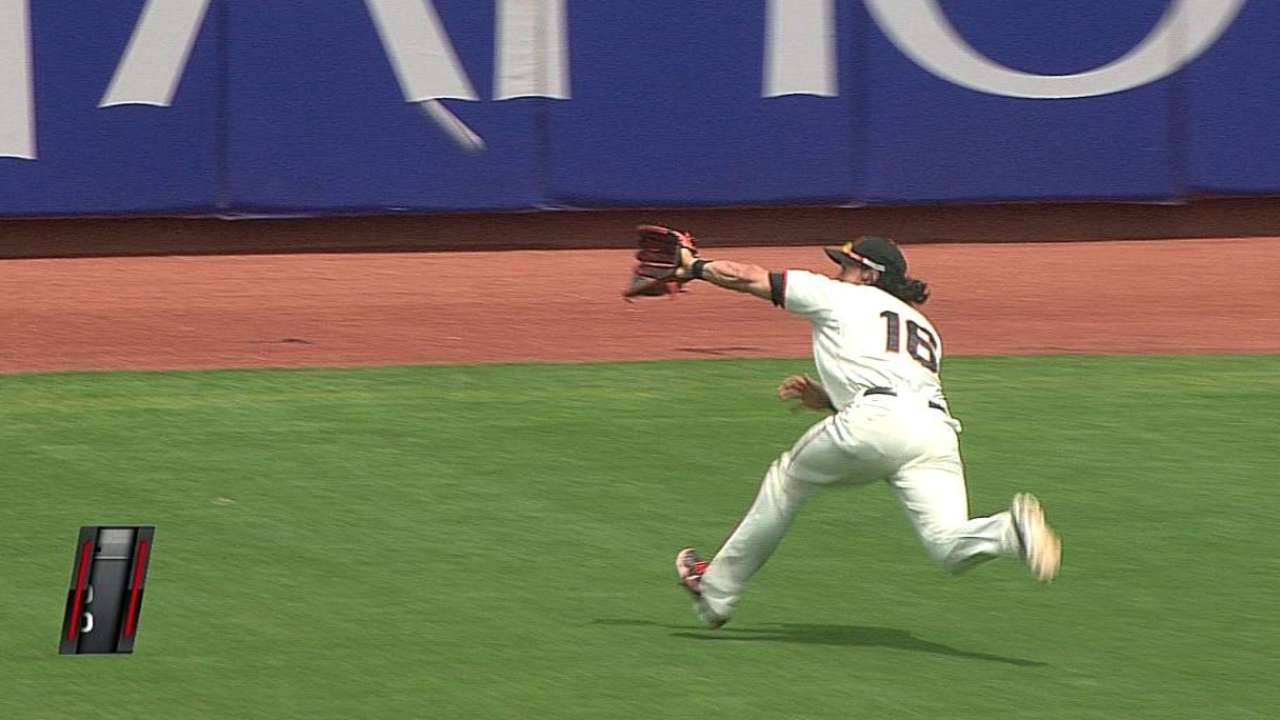 SAN FRANCISCO -- Giants center fielder Angel Pagan was scratched from Sunday's starting lineup due to lower back stiffness. Manager Bruce Bochy is hopeful the irritation won't cause Pagan to miss any other games.
Bochy said Pagan couldn't swing a bat before Sunday's 8-7 loss to the Rockies. Pagan told Bochy he first felt the discomfort running from first to third in Saturday's game.
Gregor Blanco, originally slated to play left field, was moved to leadoff and center field, while Tyler Colvin took over for Blanco in left.
The scratch made Sunday the third consecutive unfortunate day for Pagan.
Pagan badly misjudged a ball off the bat of Colorado's Brandon Barnes in the ninth inning Saturday, allowing for Barnes' game-winning inside-the-park home run. The previous night, Pagan wrongly threw to third base after catching a fly ball in a double-tag situation, allowing the tying run to advance to second, setting the table for the Giants' demise.
Pagan is hitting .307 with three home runs and 19 RBIs this season, serving as the catalyst for the Giants' offense from the leadoff spot.
Ryan Hood is an associate reporter for MLB.com. Follow him on Twitter @ryanhood19. This story was not subject to the approval of Major League Baseball or its clubs.