Weiss has faith in Ottavino despite June swoon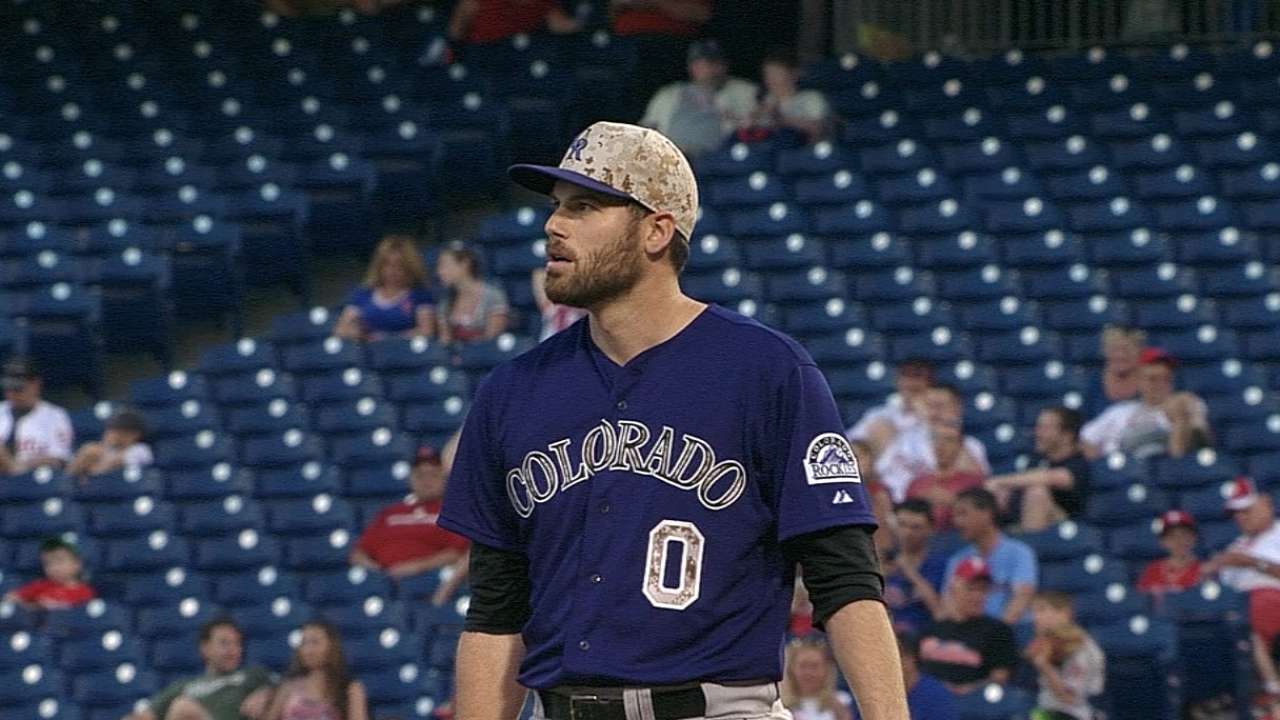 SAN FRANCISCO -- Right-hander Adam Ottavino was one of the Rockies' most dependable relievers over the season's first two months, when he posted a 1.46 ERA in 27 games. But, counting Saturday's one-inning appearance when he gave up a run, his ERA is 15.00 in seven June appearances.
Manager Walt Weiss insisted Sunday that there isn't a major issue with Ottavino.
On Saturday, Ottavino struck out two and had the same extreme action on his out pitch, his slider.
"I don't see anything," Weiss said. "He's throwing the ball well. He was so dominant early on, I think people expect him to do that for six months. It's extremely rare in this game, next to impossible, to dominate for six months. He's feeling well physically, he's very durable, feels good. I'm not worried about him."
Weiss said he is keeping an eye on Ottavino to make sure he's staying the course and not making unnecessary and potentially damaging corrections.
"That's the challenge for every player, because every player is going to struggle at some point, and they have to believe in what they do, be convicted to it," Weiss said. "I call them your values as a player -- your values as a hitter, your values as a pitcher, what's important to you. You've got to stick to those when times get rough."
Thomas Harding is a reporter for MLB.com. Follow him on Twitter @harding_at_mlb. This story was not subject to the approval of Major League Baseball or its clubs.