Prado ponders reaching 1,000 hits on homer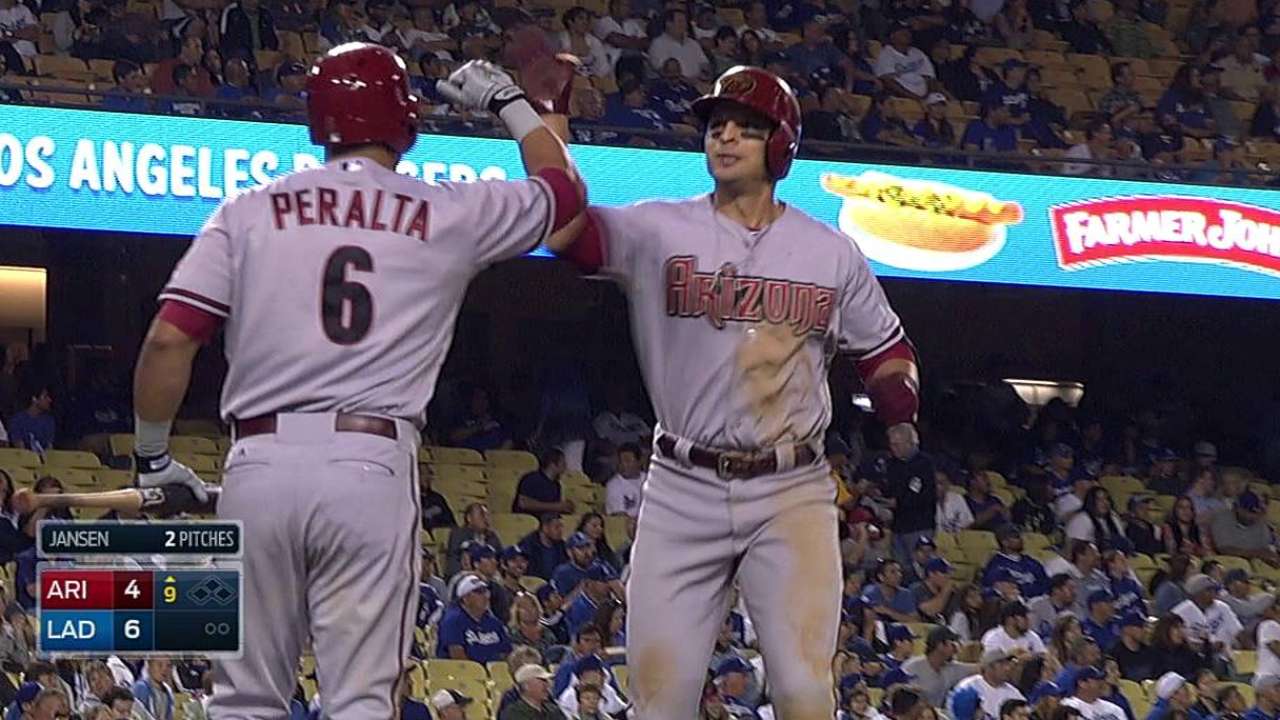 LOS ANGELES -- It was not an event that D-backs third baseman Martin Prado felt like commemorating in the midst of a disappointing loss to the Dodgers on Saturday night, but Sunday morning he reflected on the 1,000th hit of his career.
The hit came in the ninth inning, when he drilled a Kenley Jansen pitch over the wall in left for a home run that pulled the D-backs to within 6-4.
Ironically, Prado did not even know it was a milestone hit.
D-backs clubhouse assistant Lupe Uribe mentioned to Prado when he returned to the dugout that they were working on getting the ball back for him, and Prado was initially confused as to why.
After the game, Prado traded an autographed bat for the ball.
"I never thought I was going to get it," Prado said of hit No. 1,000. "Just to see it from when you start at one all the way to 1,000. That's a lot of hits. I can't imagine those guys that have 3,000 hits. Hall of Famers. It's a good accomplishment in my career and I'm going to keep moving on."
Steve Gilbert is a reporter for MLB.com. Read his blog, Inside the D-backs, and follow him on Twitter @SteveGilbertMLB. This story was not subject to the approval of Major League Baseball or its clubs.