Reddick slated to begin rehab stint at Triple-A
A's right fielder likely will play few games before being activated from DL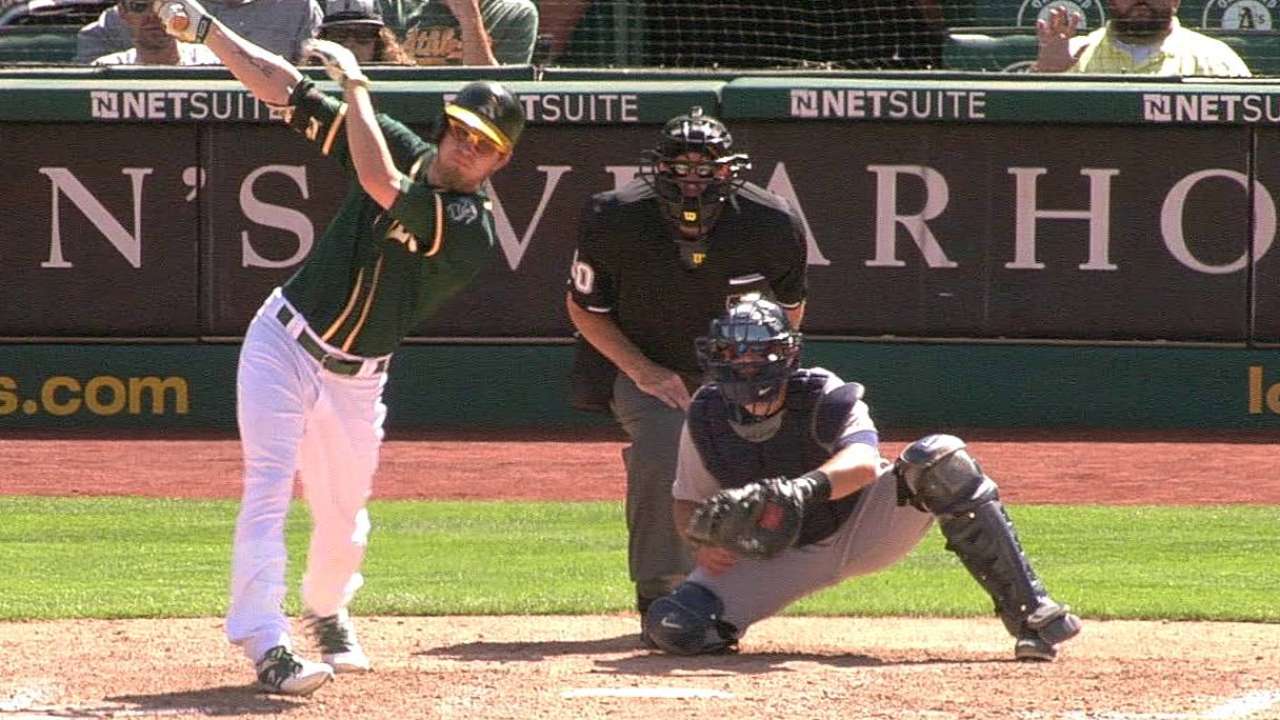 OAKLAND -- A's outfielder Josh Reddick is expected to begin a brief rehab stint on Tuesday with Triple-A Sacramento before returning from the 15-day disabled list.
Reddick, who hyperextended his right knee banging into the wall in Anaheim on May 31, is eligible to be activated on Monday, but manager Bob Melvin does not want to bring him back prematurely.
"I want him feeling good when he comes back here," Melvin said.
Reddick suggested a three-to-five game assignment should be sufficient. He was scheduled to take batting practice and run with cuts on Sunday before running the bases on Monday.
Both Reddick and Melvin believe live at-bats will serve Reddick well before rejoining the A's.
"He wants to feel good at the plate, get some good at-bats, get some hits," Melvin said. "We want to get him back as soon as possible, but we also want to get him back when he's feeling good at the plate."
The River Cats begin a four-game series on Tuesday in Round Rock, Texas.
Brandon Moss, Craig Gentry and Stephen Vogt continue to split time in right field in Reddick's absence. Moss was in right for Sunday's rubber game against the Yankees.
Jane Lee is a reporter for MLB.com. Aaron Leibowitz is an associate reporter for MLB.com. This story was not subject to the approval of Major League Baseball or its clubs.