Seattle asks more from Ramirez as Walker waits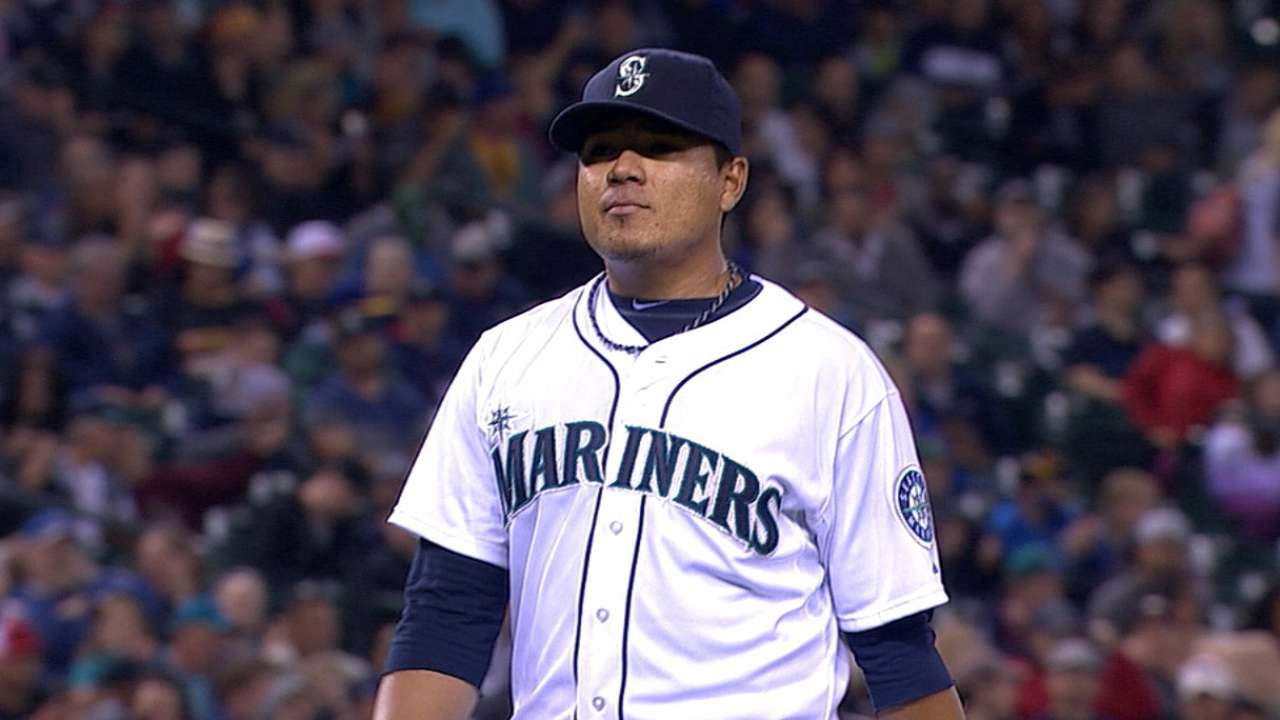 SEATTLE -- Right-hander Erasmo Ramirez went five innings and didn't give up a run in Saturday's 4-3 loss to the Rangers, but manager Lloyd McClendon wasn't particularly enthused with the performance.
Ramirez walked four and had to work out of jams in nearly every inning. He threw 89 pitches, 55 for strikes.
"He still has to show us something," McClendon said. "Ninety pitches in five innings is not what I would consider a great outing. Is it better than his last start? Yes. Is it better than the start before that? Yes. He's taking baby steps. He's getting better. But I'd be lying to you if I said I was really happy with the start."
Meanwhile, top pitching prospect Taijuan Walker gave up one run on one hit and three walks in 6 2/3 innings Saturday night, as the Triple-A Tacoma Rainiers beat Nashville, 2-1.
Walker had a no-hitter entering the seventh inning and fanned seven. It was his fourth rehab start with the Rainiers. Walker went 1-0 with a 3.60 ERA last season with Seattle, but he has dealt with assorted right-shoulder injuries since the beginning of Spring Training.
Is he ready to replace Ramirez?
"I don't have a timetable for when Taijuan Walker is coming here," McClendon said. "Contrary to popular belief, I don't make that decision to when he's coming here. I've said this time and time again, my job is to take the players that the general manager gives me and help them to perform to the best of their ability. I don't pick the roster. Do I have a say? Yes. But do I dictate when Taijuan Walker is coming here? No."
Adam Lewis is an associate reporter for MLB.com. This story was not subject to the approval of Major League Baseball or its clubs.