Maddon has suggestion for improving replay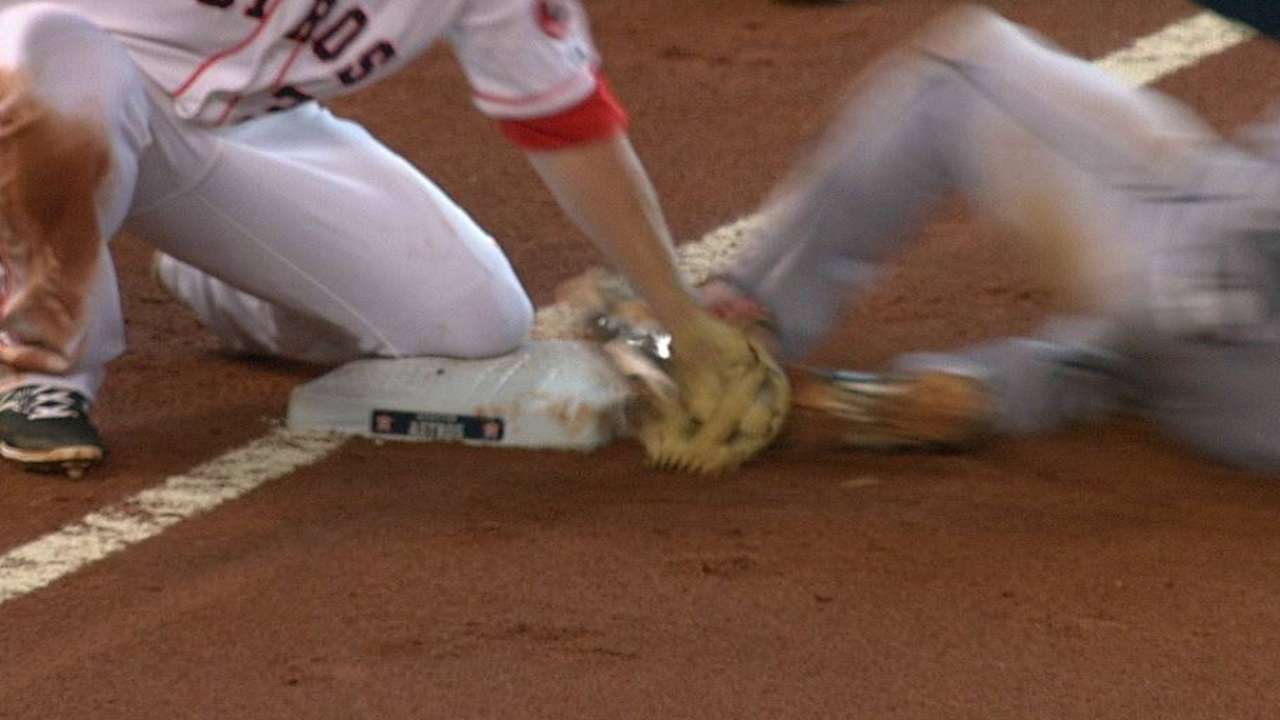 HOUSTON -- Joe Maddon had a Skype suggestion for Major League Baseball after Saturday's 7-3 loss to Houston. On Sunday afternoon, the Rays manager added a second suggestion.
Maddon lost a challenge in which he thought Kevin Kiermaier successfully stole third base. The tag at third was close and the umpire ruled Kiermaier out on the play. Maddon said if he were to argue with the umpires on the field, he would've been arguing with the wrong officials.
"It would be nice if you could have some kind of Skyping experience where you could argue with the guy that makes the call on the other side," Maddon said after the game. "At least be able to Skype the guy and yell at him."
On Sunday, Maddon elaborated on his feelings toward reviewing a call on the field. While Maddon likes using instant replay to ensure calls on the field, he said it's still a work in progress.
He added a suggestion that if a play stands, rather than a play being confirmed, the challenging manager should not lose his challenge. The call on the Kiermaier stolen-base attempt was that the play stood.
"Basically, they're saying it could've gone either way," Maddon said. "It's inconclusive."
Maddon made it clear after Saturday's game that he thought Kiermaier was safe on the steal, and he echoed that thought Sunday.
"If that can't be overturned then nothing can be," Maddon said. "That was kind of obvious to me."
Mike Vernon is an associate reporter from MLB.com. This story was not subject to the approval of Major League Baseball or its clubs.