Guyer close to Rays return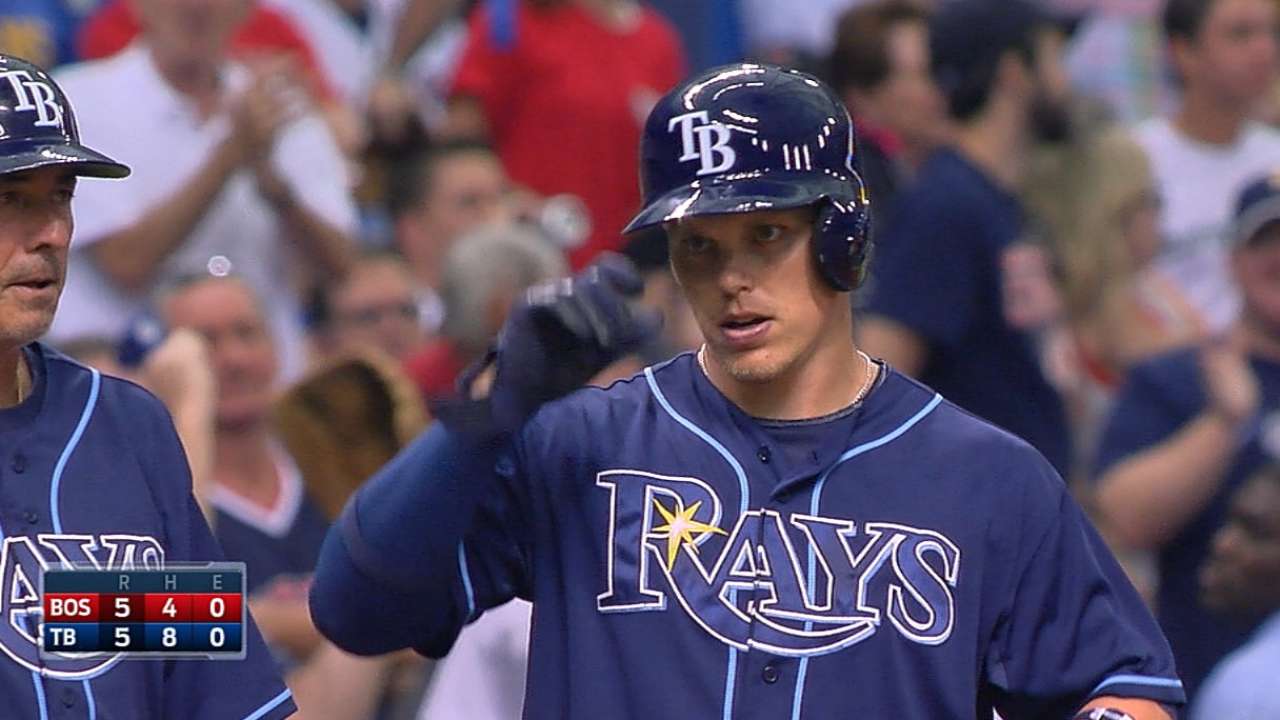 HOUSTON -- Rays outfielder Brandon Guyer went 1-for-6 for Triple-A Durham as the designated hitter Saturday night.
With his return to the Rays getting closer, the question of what his role will be came up Sunday morning. Rookie outfielder Kevin Kiermaier has started 11 straight games, and has hit .385 with 10 extra-base hits in his recent stretch.
"I don't know, I haven't put a whole lot of thought into that yet," manager Joe Maddon said. "Guyer was playing well, real well. We'll just wait to see how that plays out."
Guyer has been out since suffering a left thumb fracture on May 26. He was hitting .262 for the Rays this season, with one home run and six RBIs.
He's expected to return to the outfield Sunday for Durham. Maddon wants to make sure Guyer gets enough at-bats before returning to Tampa Bay.
Mike Vernon is an associate reporter from MLB.com. This story was not subject to the approval of Major League Baseball or its clubs.