Cole throws bullpen, with sim game to follow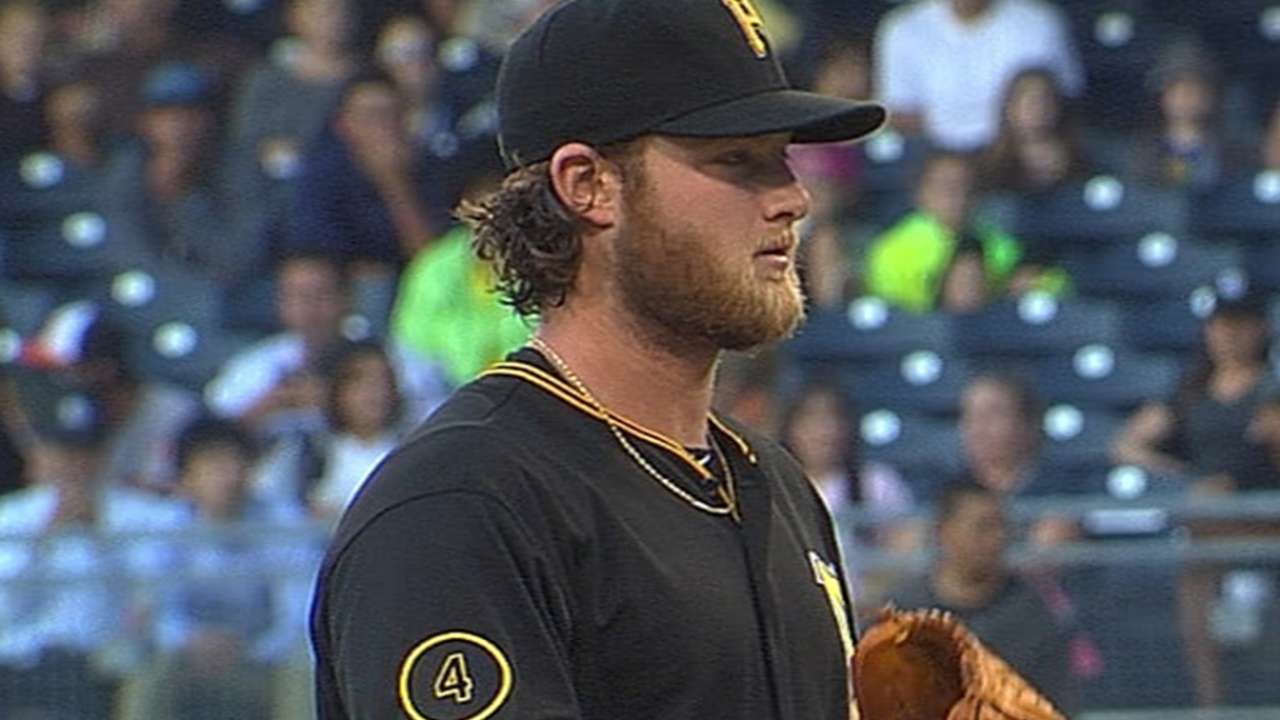 MIAMI -- Gerrit Cole threw 35 pitches in a bullpen session on Sunday. Though he had some issues with the execution of his pitches, he noticed progress.
"A little rusty on the timing, ball was up, but it was defined," Cole said. "So it was good. It felt like a normal, midweek 'pen."
If Cole feels well Monday, he could still pitch a simulated game during the home series against Cincinnati. The date is flexible because of Monday's off-day, but manager Clint Hurdle projected it for Wednesday.
The status of Francisco Liriano, who landed on the disabled list with a left oblique strain, is less defined. Hurdle said Liriano had been doing cardio and may start throwing on Thursday.
"We're going to be very open-minded with his return because, number one, we gotta get him to the point where he can throw the ball without any discomfort," Hurdle said. "I think it's actually good for him right now to unplug mentally. I wouldn't say he's behind [schedule] but definitely not ahead."
Neil Walker, recovering from an appendectomy, has been running drills at Marlins Park and could start swinging the bat on Tuesday.
Maria Torres is an associate reporter for MLB.com. This story was not subject to the approval of Major League Baseball or its clubs.