Mozeliak hoping injured pitchers mend quickly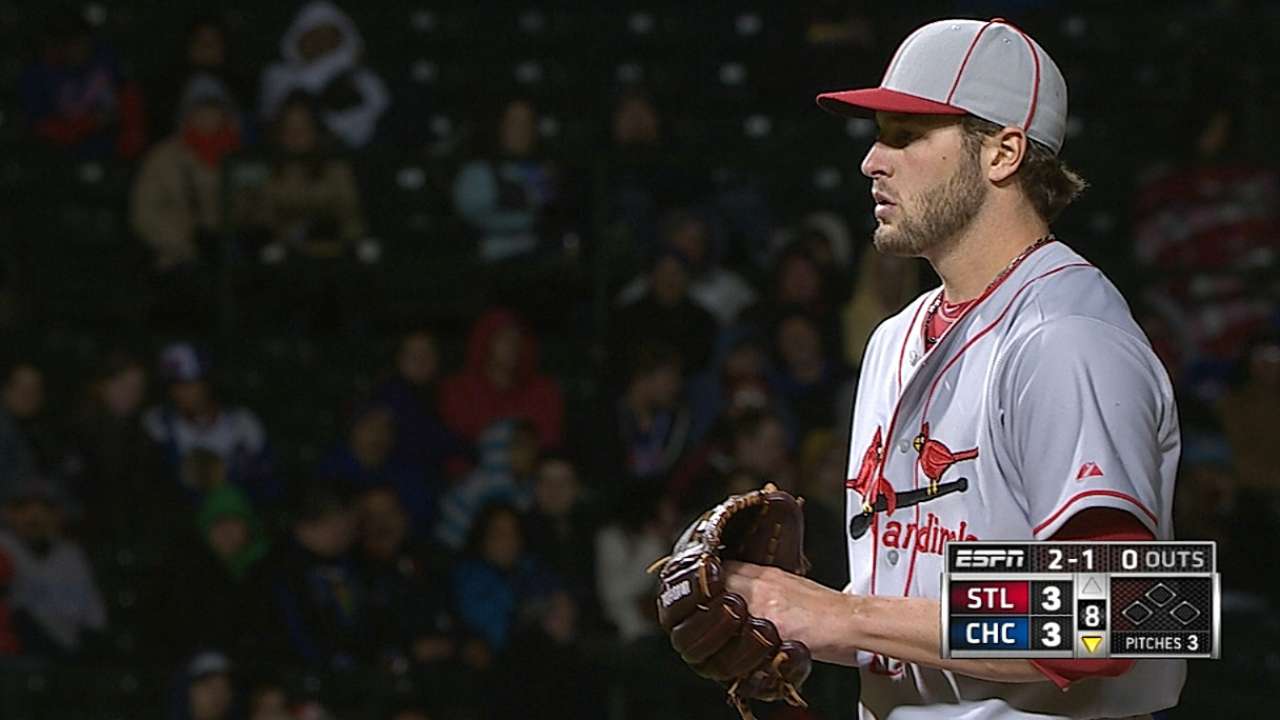 ST. LOUIS -- Cardinals general manager John Mozeliak said Sunday that the idea of having 13 pitchers in the long term doesn't exactly thrill him.
The Cardinals added reliever Nick Greenwood to the roster to help a bullpen that may have to log additional innings Monday with Adam Wainwright scratched from his scheduled start.
The decision on who might fill out the bullpen won't get any easier when Wainwright returns to the rotation Saturday, and the Cardinals may opt to return to 12 pitchers.
Tyler Lyons, who hasn't pitched since May 12 due to a left shoulder stain, made a rehab appearance at Triple-A Memphis on Saturday, lasting 2 2/3 innings while allowing one run on two hits. Mozeliak said Lyons will throw a bullpen session in St. Louis in the next few days before the team makes a decision on how to proceed.
Meanwhile, Kevin Siegrist, out since May 23 with a left forearm strain, was expected to throw a bullpen Sunday and possibly go on a rehab appearance as early as Tuesday if all goes well. The list goes on with Joe Kelly, who has been sidelined since mid-April with a left hamstring strain. Mozeliak said he could return within two or three weeks.
"When you start to add all of this up," Mozeliak said, "then it becomes a little harder."
The Cardinals feel that might be a good problem to have, but the pitching staff moving forward certainly hasn't been settled.
Alex Halsted is an associate reporter for MLB.com. This story was not subject to the approval of Major League Baseball or its clubs.