Montero strains left oblique in Triple-A outing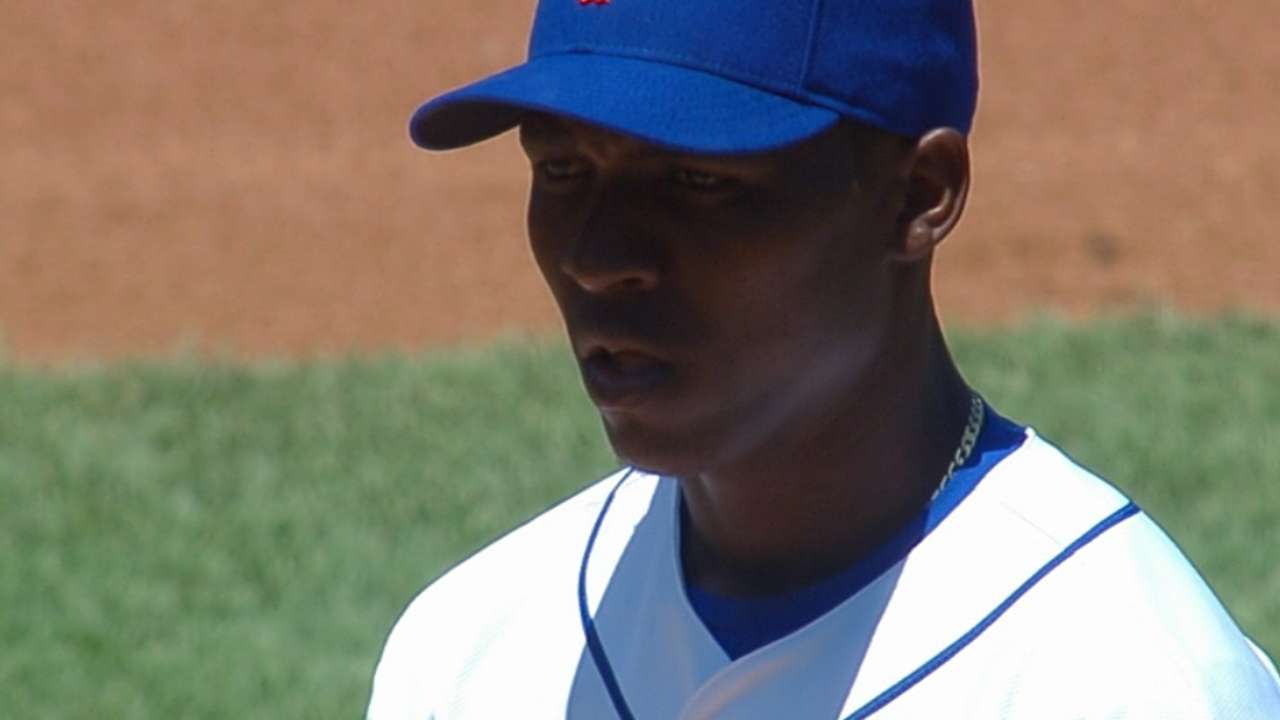 NEW YORK -- The Mets' already-short bullpen depth took another hit this weekend. Right-hander Rafael Montero left his start with Triple-A Las Vegas after just five pitches with what the team is calling a strained left oblique.
Montero pitched in four games for the Mets this season, posting a 5.40 ERA and 1.60 WHIP before being sent back to the Minors to work on his control issues. With him sidelined indefinitely, however, the Mets have one less option should they ever need a spot-starter.
New York has already inserted Daisuke Matsuzaka and Jacob deGrom into the Major League rotation, so the options behind the current starting five are a little thin. Top prospect Noah Syndergaard is highly touted, and while he is on the disabled list for the second time in a month -- this time with a sprained A/C joint in his left shoulder -- his development isn't expected to be seriously hindered.
Manager Terry Collins stayed positive while discussing the team's Minor League options.
"We're very happy with our depth right now with what we've got," Collins said. "We've got certainly Montero, Syndergaard and a number of other guys who are waiting for their chance. I like our depth."
Beyond Syndergaard, righty Logan Verrett (4.79 ERA, 1.58 WHIP) has been the only mainstay in the Las Vegas rotation.
The wild card is Dillon Gee, who has been on the disabled list since May 11 with a strained right lat. He was expected to throw off a mound this weekend, and he will join the Mets in Miami this week to throw a bullpen.
"Hopefully, by the end of next week, he can head out into a rehab assignment someplace," Collins said. "We're very excited that he's coming back."
Tim Healey is an associate reporter for MLB.com. This story was not subject to the approval of Major League Baseball or its clubs.