Dozier talks his way back into lineup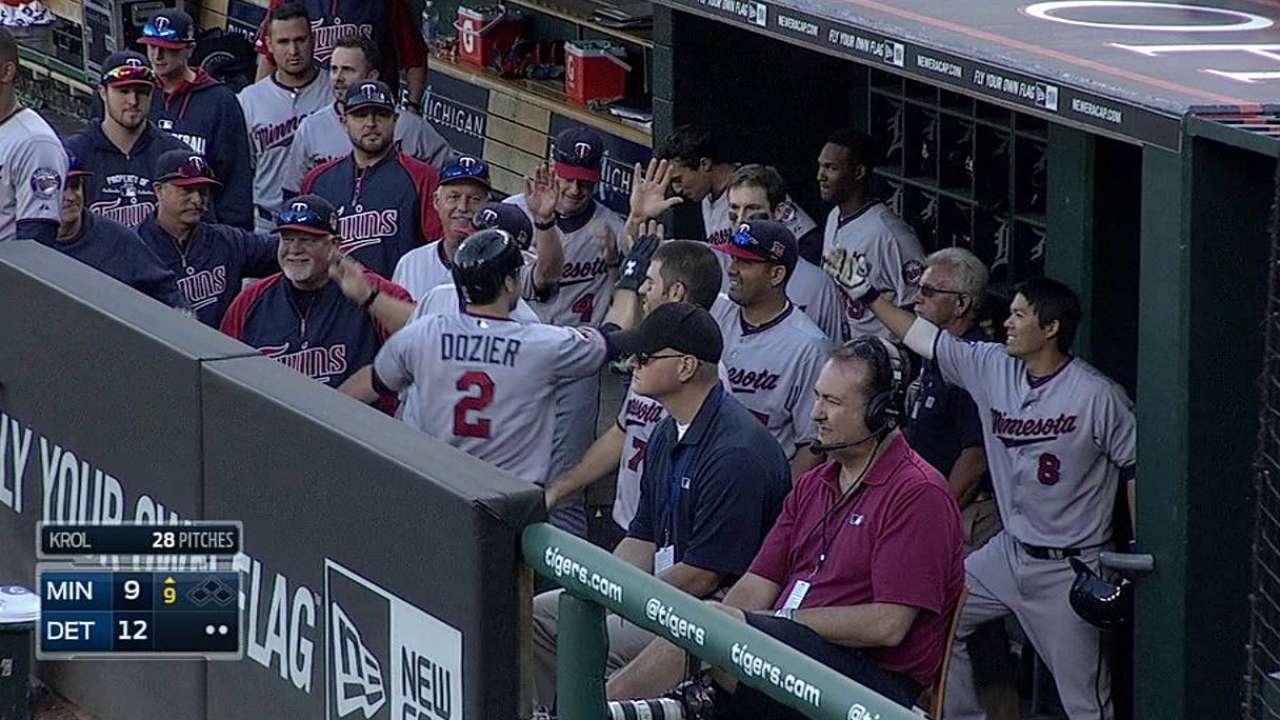 DETROIT -- After injuring his lower back in Toronto earlier in the week, Minnesota second baseman Brian Dozier talked himself back into the lineup on Sunday. He batted third.
"He's ready to play," Twins manager Ron Gardenhire said. "I think he'd be in here fighting right now if he wasn't in the lineup.
"I'm leery of it. I haven't seen him dive for a baseball. I haven't seen him sliding head first. If you ever have back problems, we all know it's not easy to deal with."
Matt Slovin is an associate reporter for MLB.com. This story was not subject to the approval of Major League Baseball or its clubs.