Buchholz 'pretty anxious' to get back in Sox's rotation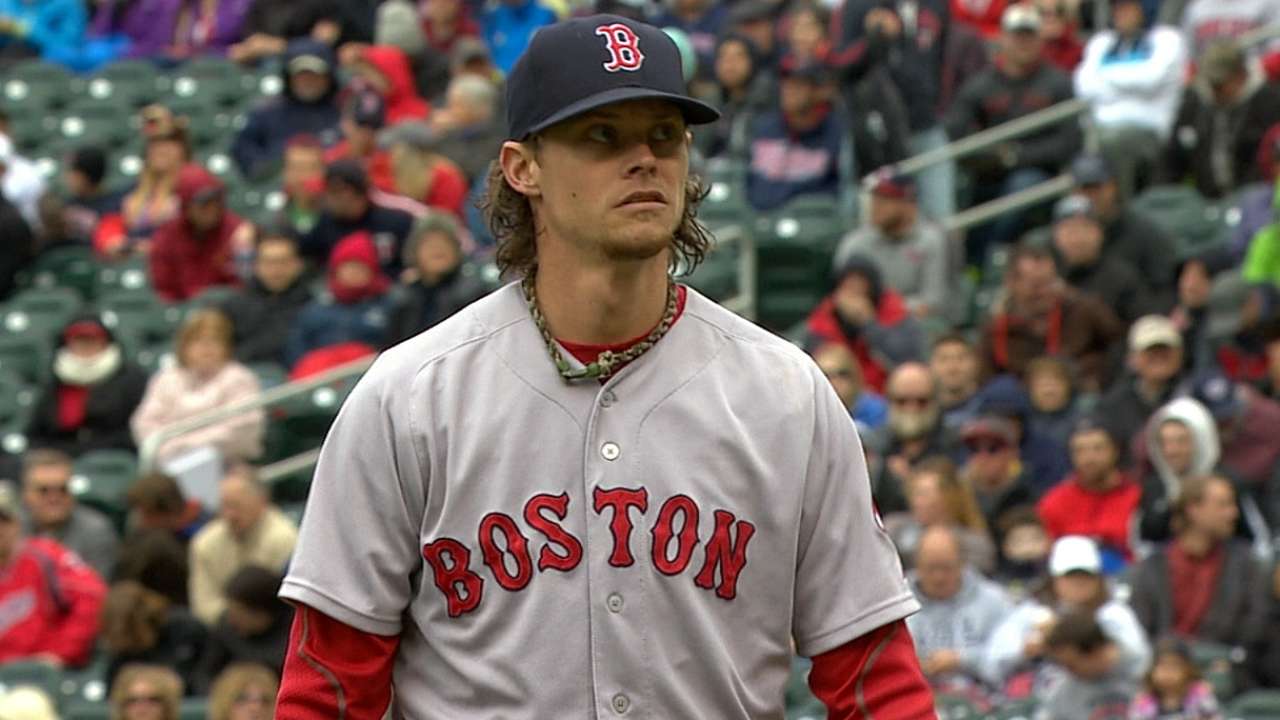 BOSTON -- Clay Buchholz allowed four hits and three runs -- including two homers -- with five strikeouts in his first rehab start with Triple-A Pawtucket on Saturday.
On the disabled list since May 28 with a hyperextended left knee, Buchholz threw 62 pitches over 4 2/3 frames in the PawSox's 3-0 loss to the Charlotte Knights at McCoy Stadium.
"Overall, I felt really good with everything, how [the ball] came out," said Buchholz. "[My] command was pretty good. When I missed with a pitch, I was able to correct it, and that [was] a struggle for me the last couple of starts up there."
Buchholz was able to throw all the pitches in his repertoire and his fastball registered in the 90s.
"I'm not worried about velocity," said Buchholz. "It's about how much command of each pitch I have and how confident I am out there throwing it."
The right-hander doesn't know if he'll make another rehab start or rejoin Boston's rotation.
"I'm pretty anxious to get back out on a big league mound," said Buchholz.
Joining him in Pawtucket on Saturday were Boston third baseman Will Middlebrooks, who went 1-for-3 as a designated hitter, and outfielder Shane Victorino, who played right and went 0-for-2. Neither was in the lineup for the second game of Pawtucket's doubleheader, although Middlebrooks is expected to start at third base Sunday.
Middlebrooks, who has had more trouble throwing than swinging the bat, is recovering from a broken right index finger that's kept him on the DL since May 17. Victorino has been nagged by a hamstring that caused him to miss the first 22 games of the season. He reinjured it on May 23 and has been on the shelf since.
Felix Doubront is expected to start Sunday for Pawtucket as he heals a strained left shoulder. He's thrown 8 2/3 innings, allowing eight hits, four runs and a walk with five strikeouts in a rehab start each at Double-A Portland and Pawtucket.
Steven Petrella is an associate reporter for MLB.com. This story was not subject to the approval of Major League Baseball or its clubs.