Yanks to try to let Roberts rest banged-up knee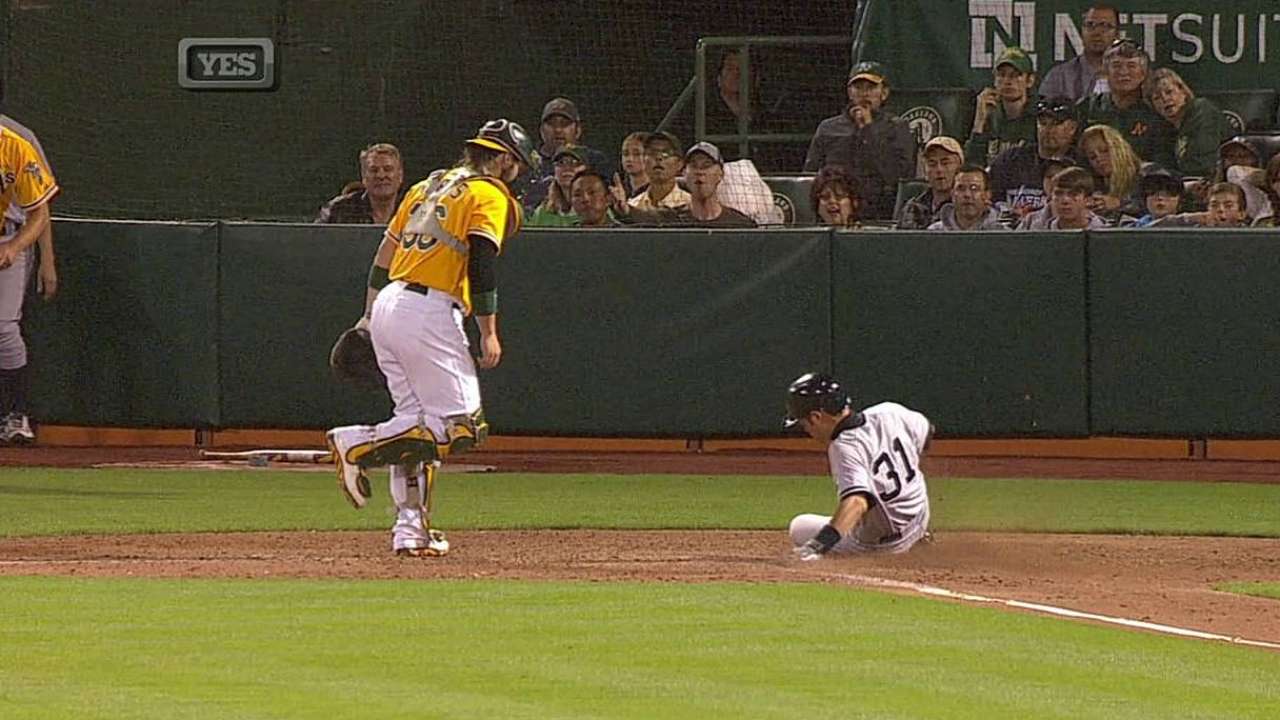 OAKLAND -- The Yankees will try to give Brian Roberts the rest of the weekend off after the infielder fouled a ball off his right knee in Friday's 7-0 victory over the Athletics.
Roberts said that he could have been in the lineup on Saturday, but manager Joe Girardi decided to hold him out. Roberts has hit his knee twice in recent games and said that the knee is bruised but not swollen.
"I told him I could play," Roberts said. "[Am I] sore? Yeah. But do you ever have a day you're not sore?"
"He's available, but he's hit a ball off that knee a couple times," Girardi said. "It's kind of sore, so I'm thinking I'll get him [rest] today and tomorrow and see if we can kind of clear it up."
With Roberts on the bench, Yangervis Solarte moved to second base and Kelly Johnson got his second straight start at third base. Solarte got the day off on Friday after going 0-for-11 in the series against the Mariners in Seattle.
"I think it will help [Solarte]," Girardi said. "I think a lot of times when you're struggling, guys can benefit from an off-day, when they can turn their mind off a little bit and just relax and regroup and get a little more energy."
Bryan Hoch is a reporter for MLB.com. Follow him on Twitter @bryanhoch and read his MLBlog, Bombers Beat. This story was not subject to the approval of Major League Baseball or its clubs.