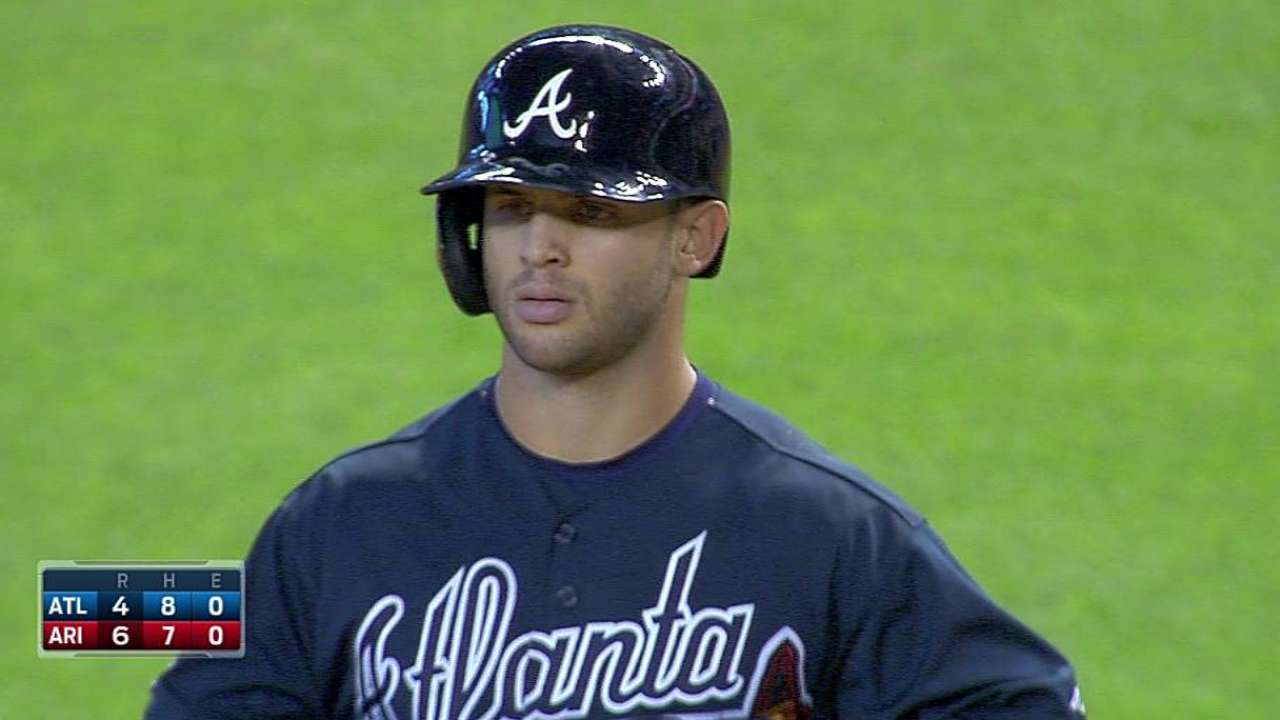 • Gonzalez's reluctance to move Tommy La Stella up to the lineup's No. 2 spot has been influenced by the fact that the Braves' second baseman would be sandwiched between two other left-handed hitters -- Heyward and Freddie Freeman. This would leave the Braves susceptible to left-handed relief specialists.
But because the Angels do not have a southpaw in their bullpen, Gonzalez said he at least flirted with moving La Stella from the seven-hole to the two-hole for Saturday's game.
"You get what you want out of the top of the order and then you don't get anything out of the bottom," Gonzalez said. "So you're robbing Peter to pay Paul. At least leaving Tommy in the seven-hole, you can kind of keep the line moving."
La Stella entered Saturday having hit .367 with a .457 on-base percentage in the 14 games he had played dating to his Major League debut on May 28.
• Entering Saturday, B.J. Upton was hitting .217 with a .294 on-base percentage in the 47 games he has manned the lineup's No. 2 spot.
• Freeman is expected to be out of the starting lineup for the first time this season during one of the eight games the Braves will play before their off-day on June 23. The first baseman has hit .188 with two homers and a .665 OPS in his past 23 games.
Mark Bowman is a reporter for MLB.com. This story was not subject to the approval of Major League Baseball or its clubs.