Cingrani moved to bullpen as Latos returns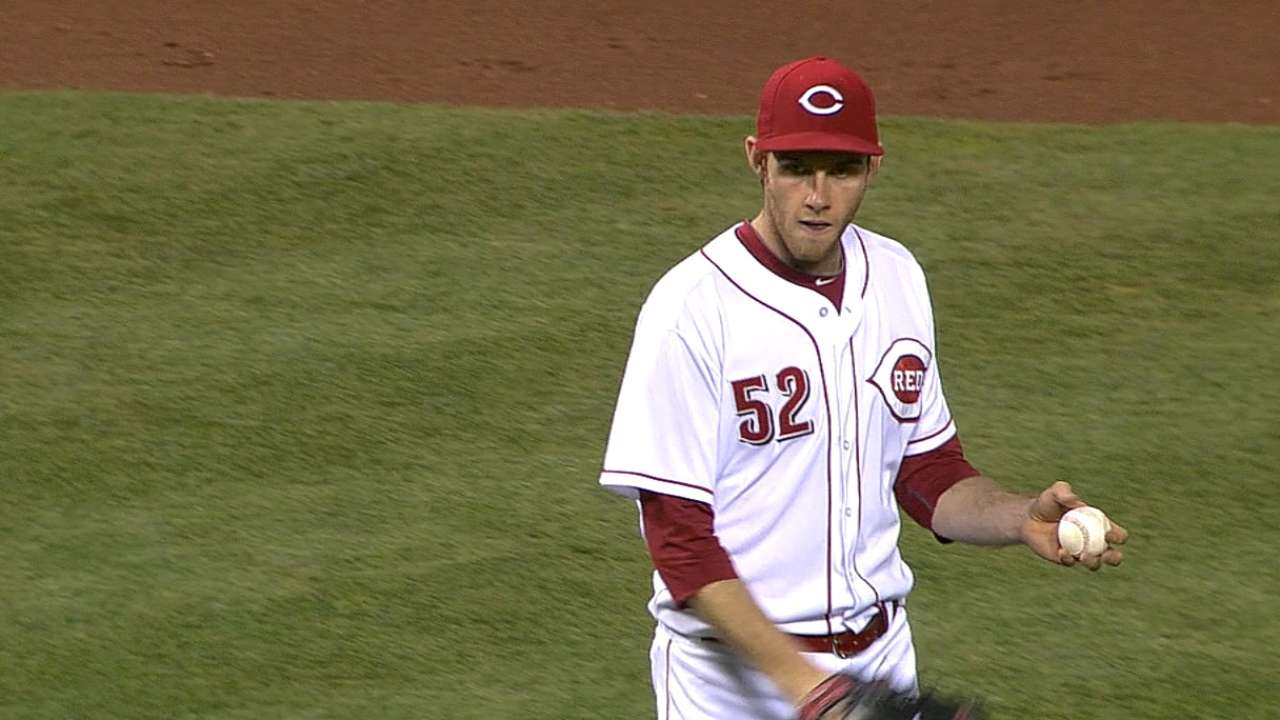 MILWAUKEE -- With Mat Latos taking his spot in the rotation after coming off of the disabled list on Saturday, and reliever Sean Marshall going on it, "starter" Tony Cingrani will now be "reliever" Tony Cingrani for the foreseeable future.
Reds manager Bryan Price understood that the move wasn't good for the lefty Cingrani's development as a starter, but looked at the precedence of the big picture.
"I think we do have to prioritize this team -- in the end the most important thing is this team right now," Price said. "If we're 18 games out of first place right now, maybe it's a different decision to have him pitch in Triple-A as a starter and put some polish to his game. But, we still feel like we're very much in this thing and still have a lot of season to go. He does serve a valuable role for us."
Cingrani will be used primarily as a long reliever, but could eventually be a situational pitcher in the later innings.
"As a relief pitcher, he doesn't have to come in with a starter's mentality that he's going to have to face that same lineup, that same group of hitters three or four times in a start," Price said. "He's going to be able to come in and manage a couple of pitches, instead of three or four. We know that he's been very effective pitching, at times, exclusively with his fastball. [But] his breaking ball and changeup have gotten better."
Cingrani is 2-7 with a 4.68 ERA in 11 starts, but was 0-5 with a 6.26 ERA in his last six outings.
Having Cingrani in the bullpen leaves the Reds thin on rotation depth, and could be an issue when a doubleheader vs. the Cubs comes on July 8.
"Tony can jump right back into the rotation, if we needed him to in the next couple of weeks," Price said. "If he's in this role long-term, we're going to need some step-up performances from our Double-A and Triple-A starters, so we have significant candidates if we need a starting pitcher at some point in time."
Mark Sheldon is a reporter for MLB.com. Read his blog, Mark My Word, and follow him on Twitter @m_sheldon. This story was not subject to the approval of Major League Baseball or its clubs.