Martin gets turn in leadoff spot as Choice sits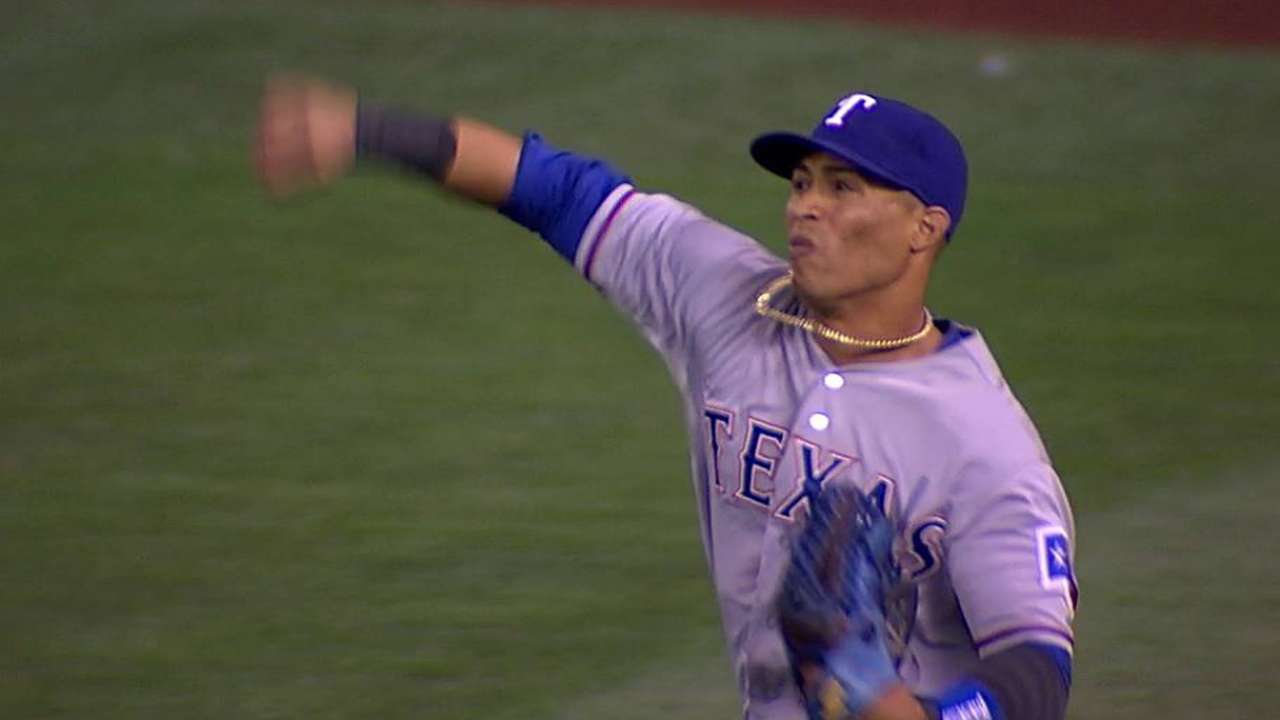 SEATTLE -- Rangers manager Ron Washington gave Michael Choice a night off on Saturday, one day after he went 0-for-4 with three strikeouts against Mariners pitcher Felix Hernandez.
"You put any young guy up there [Hernandez] would have taken him to school," Washington said. "The guy is a teacher."
Choice has been the Rangers' primary leadoff hitter ever since Shin-Soo Choo was moved to the No. 3 spot to cover for the loss of Prince Fielder and Mitch Moreland. It's not an ideal situation but Washington has to do something to camouflage the holes in his lineup.
"If I had a prototypical leadoff hitter…he's not here," Washington said. "I don't have a leadoff guy. He's not here. We're not playing fantasy baseball. I've got to put somebody in that spot."
Leonys Martin was there on Saturday night. But he went into Saturday hitting .175 in his last 13 games, so Washington wasn't expecting that move to be permanent. He'll likely get Choice back up to the leadoff spot even though he is 7-for-55 with seven walks in 17 games at the top of the order.
"I'm not pulling the plug on him," Washington said. "He's going to be back in there. He's done a lot of good things for us. He's hit some bombs and driven in some runs. He's learning like everybody else. There is upside. I'm staying with him."
The only other alternative is to use Elvis Andrus in the leadoff spot. But Washington prefers to use him at No. 2 so he can keep him clustered with Choo, Adrian Beltre and Alex Rios.
"Elvis is not comfortable in the leadoff spot so I'm not going to put him where he is not comfortable," Washington said. "Every lineup has deficiencies, mine's no different. Maybe Oakland doesn't have any deficiencies, maybe Detroit doesn't have any deficiencies but a lot of clubs have deficiencies. I'm going to put somebody up there."
T.R. Sullivan is a reporter for MLB.com Read his blog, Postcards from Elysian Fields and follow him on Twitter @Sullivan_Ranger. This story was not subject to the approval of Major League Baseball or its clubs.