Deep center-field wall robs Carter of home run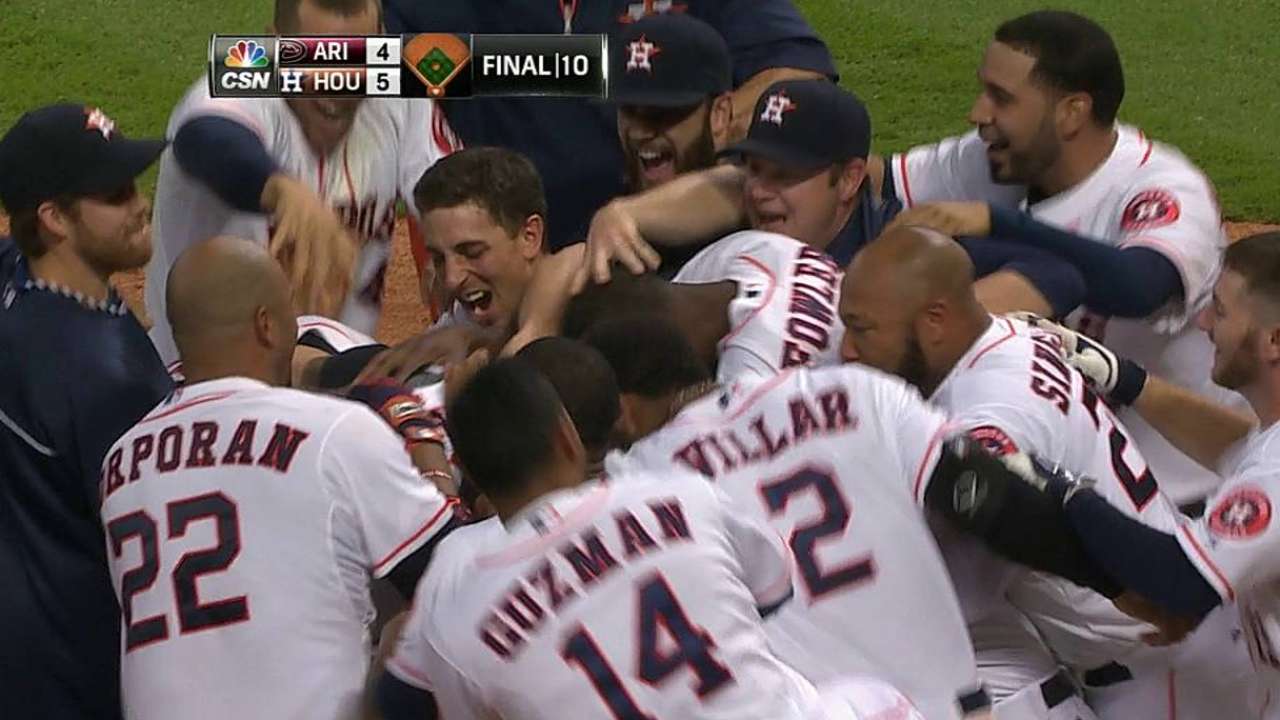 HOUSTON -- In Friday's game, Tampa Bay center fielder Desmond Jennings ran up on Tal's Hill to catch a long fly ball hit by the Astros' Chris Carter. The ball traveled well over 400 feet, but it was well short of the center-field wall, 436 feet from home plate.
Following Friday's 6-1 loss to the Rays, Astros manager Bo Porter said he was no fan of Tal's Hill, which has a 10-degree, uphill slope.
On Saturday, Carter said he wasn't particularly fond of Tal's Hill either.
"You hit a ball like that last night, you know off the bat it should be a home run," said Carter. "And the guy's catching it atop the hill. You're like, 'Great.' I've hit a couple this year that haven't gone out. I had a triple at the top of the hill against Seattle that should have been a home run."
First-year Astros center fielder Dexter Fowler had to navigate Tal's Hill while a member of the Colorado Rockies. This year he hasn't had many plays to make on the hill.
"I've gotten one ball out there and it barely went to the hill," Fowler said. "So it's not an obstacle you have to go through too many times, but you're still aware it's out there.
"It's more for the fans than anything. Just to see a hill out there is something different. The good thing is there's a warning track there."
Richard Dean is a contributor to MLB.com. This story was not subject to the approval of Major League Baseball or its clubs.