Rockies hoping Tulo not out long with sore toe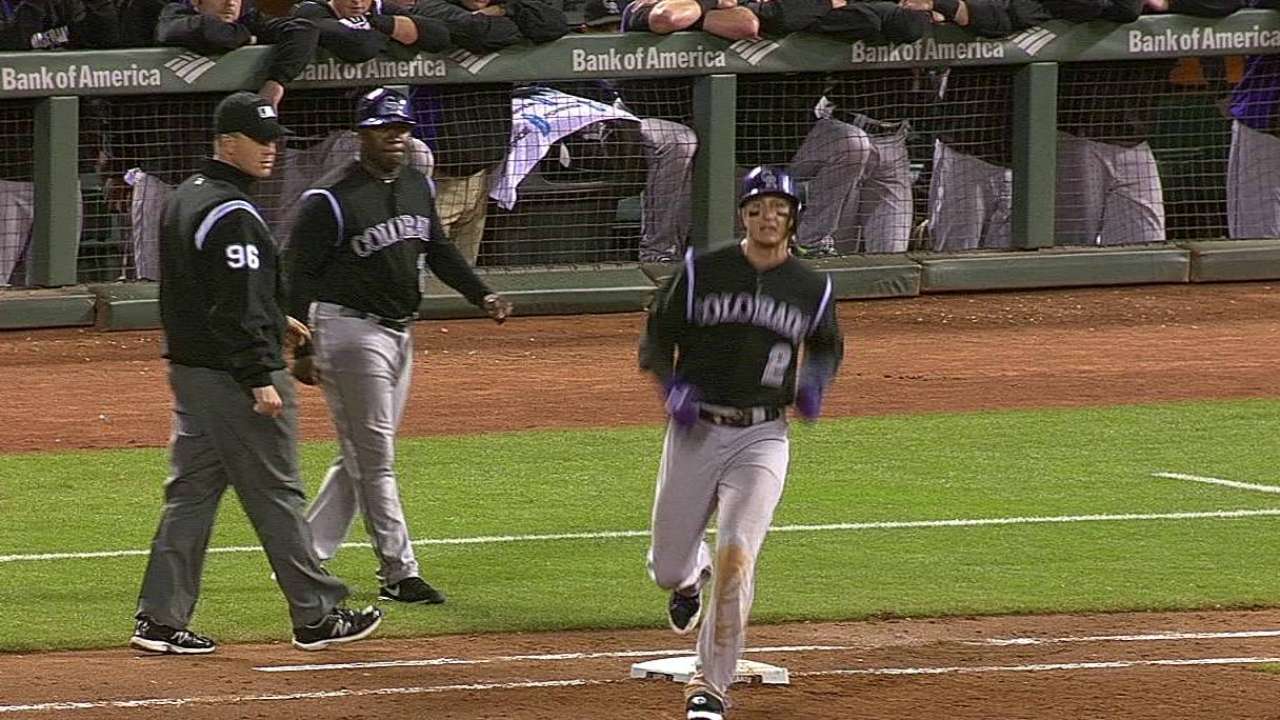 SAN FRANCISCO -- The pain from a toe injury that Rockies shortstop Troy Tulowitzki suffered Friday night calmed down enough that he pinch-hit in the top of the ninth inning of Saturday afternoon's 5-4 victory over the Giants at AT&T Park.
Tulowitzki left Friday night's 7-5 victory after his single, which started a game-winning rally in the ninth, with an injury to the middle toe on his right foot. X-rays Friday were negative and manager Walt Weiss said an MRI on Saturday "came back clean."
Tulowitzki flied out against Giants closer Sergio Romo on Saturday. But later in the frame, Brandon Barnes delivered a two-out, two-run, inside-the-park homer to give the Rockies the victory.
"I told them when I walked in that I'd be doing everything I could to be available," Tulowitzki said. "So in the fourth or fifth [inning], I started stretching and getting in the cage and letting them know how I was feeling, that I felt good enough to hit.
"Running was questionable. I knew I couldn't play defense. But I think I went out there and battled and the guys did a good job picking me up and picking everybody up. It was a great team win."
Tulowitzki entered the day leading the National League in batting and several other categories. He knows how much he is needed.
The Rockies are already without regulars Carlos Gonzalez (left index finger), Michael Cuddyer (left shoulder) and Nolan Arenado (left middle finger) and are in a key stretch of games leading to the All-Star break. They need Tulowitzki.
He said he would try to see if he could play defense Sunday.
"I'm going to get here real early and try to do everything I can to get myself in the lineup," he said. "If I can, I'll go. If I can't, I won't."
Thomas Harding is a reporter for MLB.com. Follow him on Twitter @harding_at_mlb. This story was not subject to the approval of Major League Baseball or its clubs.