Stanton sees McGehee as All-Star material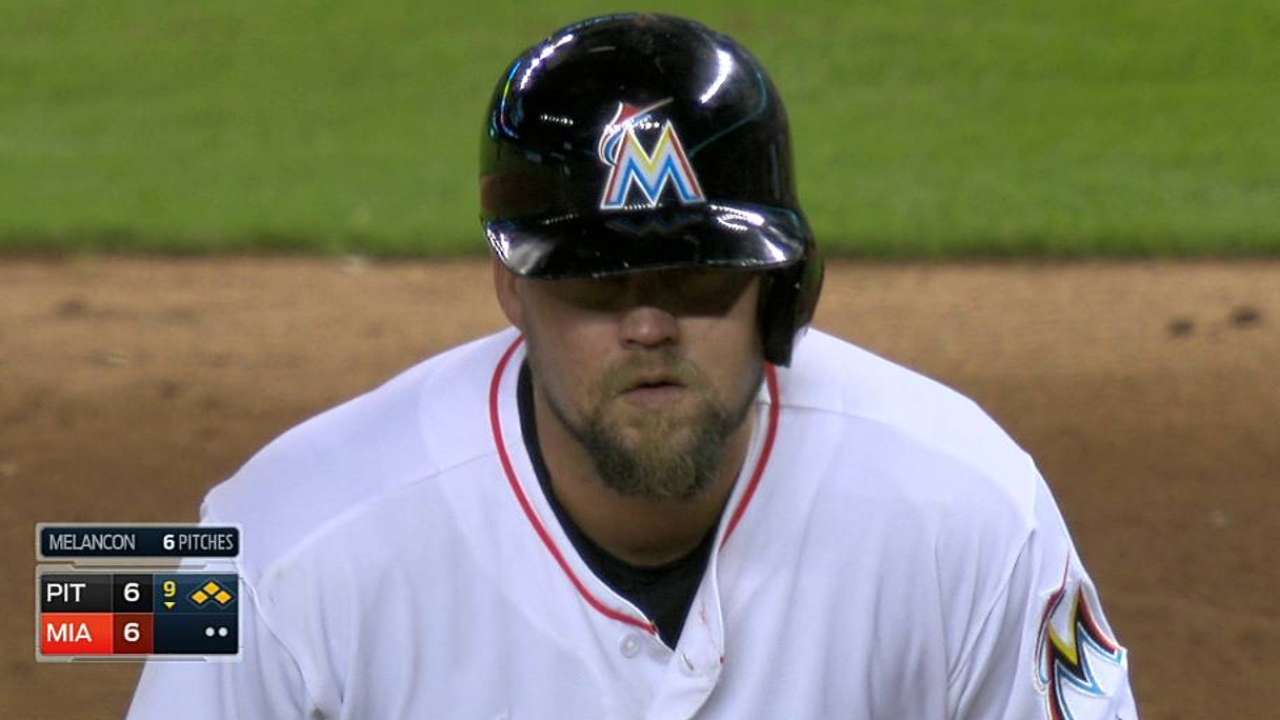 MIAMI -- Endorsements aren't given out generously by Marlins slugger Giancarlo Stanton, who is all about rewarding performance.
So when Stanton strongly supports his teammate Casey McGehee as an All-Star candidate, the industry should take notice.
Stanton, engaged in his own push for votes to start in the All-Star Game, says McGehee is deserving of being a starter at third base in the Midsummer Classic, set for July 15 at Target Field in Minneapolis.
"He's just as important an anchor to the lineup as I am," Stanton said. "I'm obviously in front of him [in the lineup]. If I don't get the job done, or they don't let me get the job done, he's done more than expected of him. And he's stepped up just about every time we've needed him to."
McGehee is currently not ranked among the top five leaders at third base. But entering Saturday he was leading all National League third basemen in RBIs with 40, to go along with a .303 batting average and .361 on-base percentage.
What may be hurting McGehee is the fact he had just one home run and a slugging percentage of .382. But with runners in scoring position, the Marlins third baseman was second in the Majors with a .408 batting average. Only Miguel Cabrera was higher at .417.
"He's leading all National League third basemen in RBIs, which is basically the most important thing on the offensive side," Stanton said. "It's the performance. He should be there."
Teams are routinely pitching around Stanton, and McGehee has repeatedly stepped up. In Friday's 8-6 loss to the Pirates in 13 innings, Stanton was intentionally walked with runners on the corners and two outs in the ninth inning. McGehee drew a bases-loaded walk, which forced extra innings.
"At this point, he really thrives on it," manager Mike Redmond said. "As you saw [Friday], they'll walk Stanton at any time now."
Joe Frisaro is a reporter for MLB.com. He writes a blog, called The Fish Pond. Follow him on Twitter Share This