Santos activated from DL; Mastroianni optioned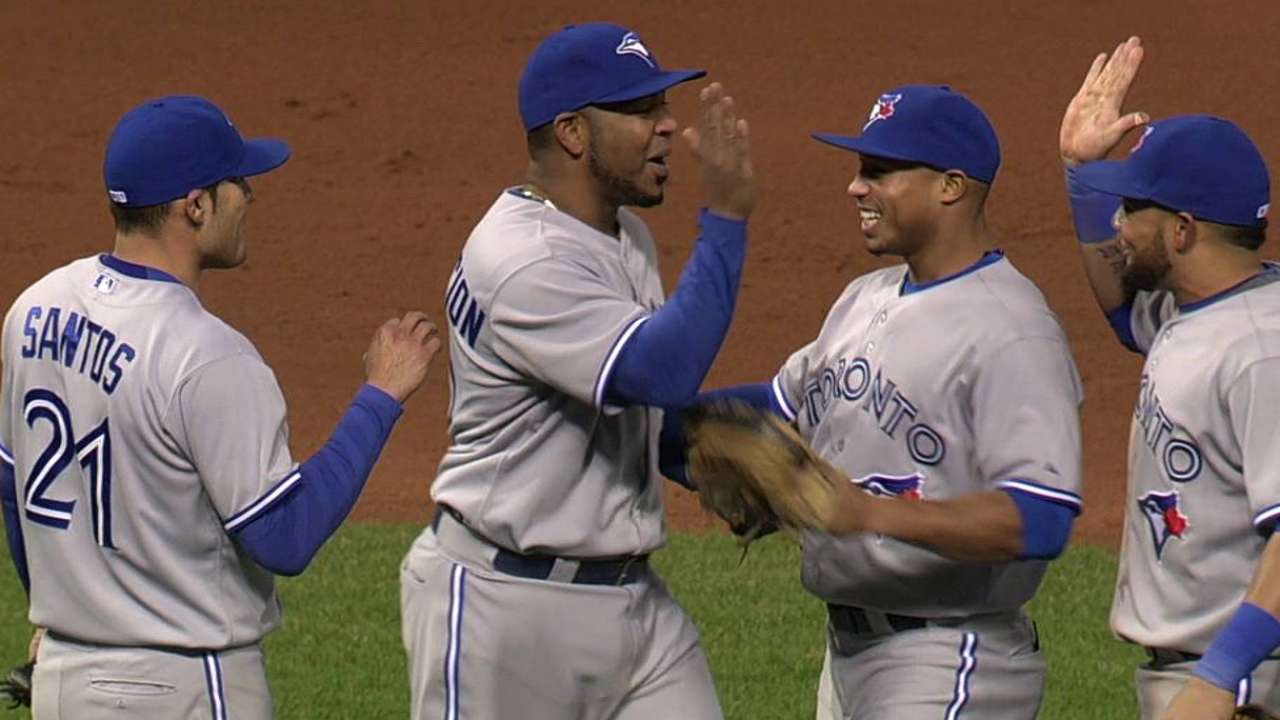 BALTIMORE -- Brett Cecil isn't headed to the disabled list with a left groin injury, but the Blue Jays added a relief pitcher to their roster on Saturday, anyway.
Toronto activated Sergio Santos from the disabled list before Saturday's game against the Orioles in Baltimore. To make room for the righty, Toronto optioned outfielder Darin Mastroianni back to Triple-A Buffalo after he spent just two days on the Major League roster.
"Cecil actually feels much better than we thought he would," Blue Jays manager John Gibbons said, "but we've got to cover ourselves a little bit, so we sent Mastroianni out to buy us a little time. In the next couple days, if Cecil isn't ready we'll have to DL him."
Santos missed 32 games with right forearm soreness that sent him to the DL on May 10. He struggled in 14 appearances before going down, posting a 9.00 ERA in 12 innings. Mastroianni played in just one game for the Blue Jays and went 0-for-2.
Santos made a pair of rehab appearances for Double-A New Hampshire, where he allowed four earned runs in two innings.
Saturday's move leaves Toronto's bench a little shorthanded at the expense of firming up the bullpen while Cecil has a chance to recover from stiffness in his groin.
The lefty -- one of two in the Blue Jays' bullpen -- said his groin is still "tight" a day after tweaking it on a pitch to Chris Davis, but "not painful."
"I'm very surprised he feels this good, to tell you the truth," Gibbons said. "Hopefully it's not recurring."
Cecil has a 3.51 ERA in 25 2/3 innings with three saves this season. If he has to go on the DL, Gibbons said Toronto would add another position player. One option could be Colby Rasmus, who is rehabbing for the Bisons. The outfielder has gone 1-for-6 in two games against Triple-A Toledo.
"He felt good," Gibbons said. "He'll DH tonight."
David Wilson is an associate reporter for MLB.com. This story was not subject to the approval of Major League Baseball or its clubs.