Abreu feels at home hitting at U.S. Cellular Field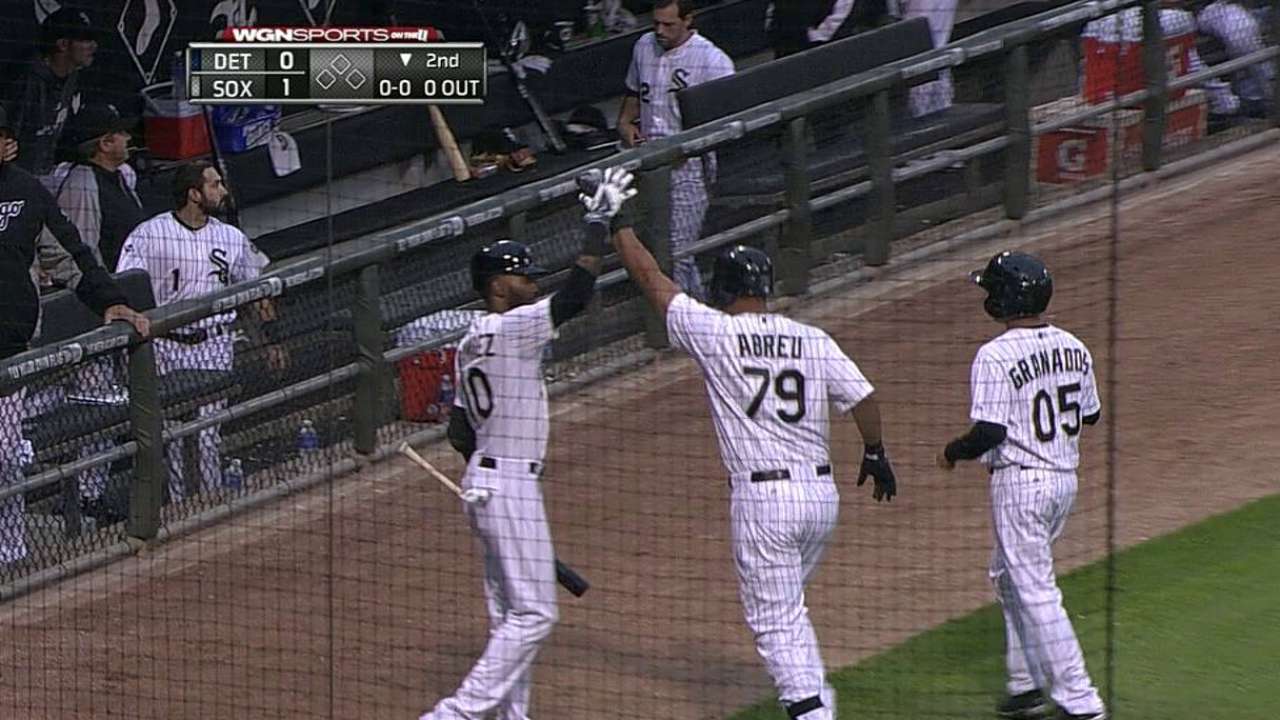 CHICAGO -- Jose Abreu has enjoyed everything about Chicago during his first year with the White Sox, from his teammates to the fans to the local restaurants.
Hitting at U.S. Cellular Field ranks near the top of that list for the rookie sensation.
Abreu entered Saturday's contest against the Royals batting .316 over 98 at-bats at home, compared to .219 over 114 at-bats on the road. And the weather really hasn't consistently warmed up for Abreu to truly see the ball carry, as he has eight homers at home and 11 on the road.
"It's a place that I think any player would want to be to hit," said Abreu, through interpreter and White Sox manager of cultural development Lino Diaz. "I really enjoy hitting here and I'm very glad that it ended up being this place that I ended up in. Everything has worked out pretty good and we are happy to be here."
Showing his true humble, appreciative nature once again, Abreu added that having the comforts of home doesn't necessarily make a difference with his game, because the hotels the team stays at on the road are very nice. Abreu simply has found a home at U.S. Cellular.
"One of the things is that whatever you hit the ball here, it can go out," Abreu said. "You have a chance to go out anywhere in here. Not only to left, but to right and center. Hitting in this field is comfortable. It's appealing.
"You can see the ball well. That's one of the things I really like."
Scott Merkin is a reporter for MLB.com. Read his blog, Merk's Works, and follow him on Twitter @scottmerkin. This story was not subject to the approval of Major League Baseball or its clubs.