Yost concerned with Chen's health more than stats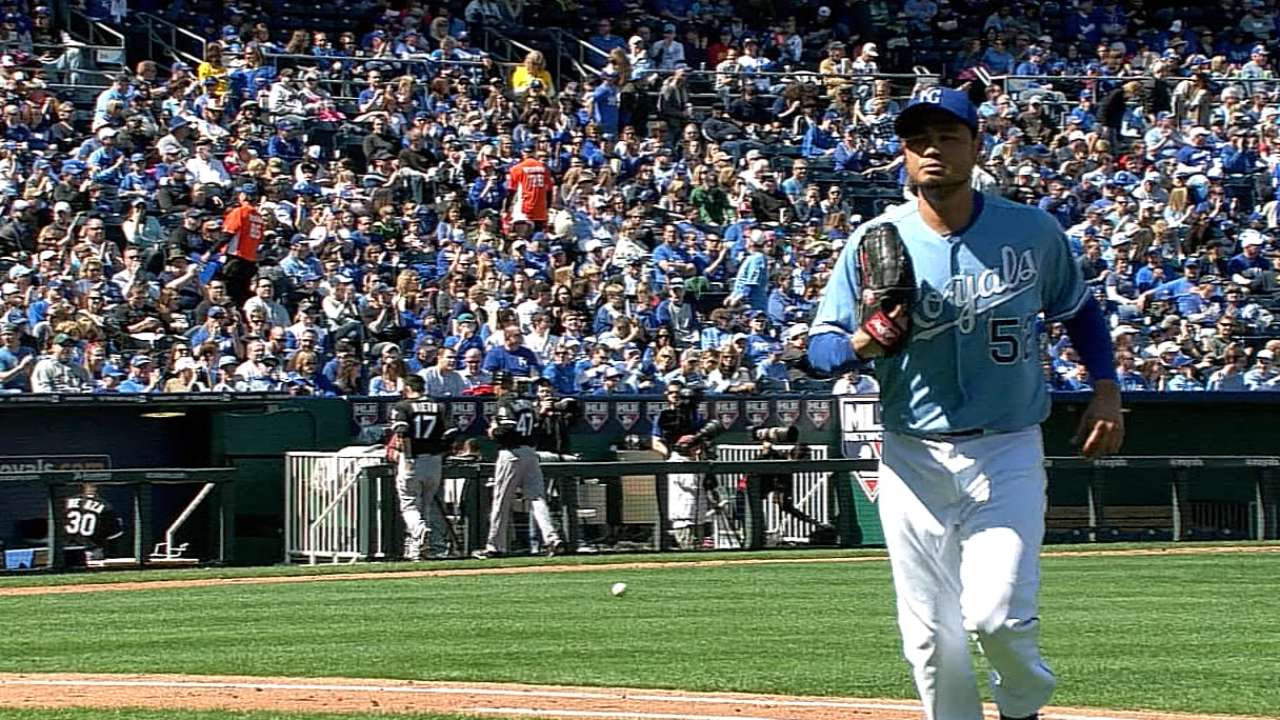 CHICAGO -- Bruce Chen was shelled for the second time in as many rehab starts for Triple-A Omaha, but manager Ned Yost is more concerned about Chen's overall health than the numbers.
Chen allowed six runs on eight hits in three innings for the Storm Chasers on Friday night. The lefty has surrendered 10 earned runs in seven innings for a 12.86 ERA in his two rehab outings.
"He got through it fine," Yost said. "No problems, felt good and that's what we're looking for right now."
Chen needed 70 pitches to get through three innings. Yost pointed to Jeremy Guthrie's start on Friday, in which he tossed 74 pitches through three innings, but settled down to make it through 5 2/3 frames, as a reason not to worry.
There's no set timetable for Chen's return. Again, the manager emphasized the importance of the lefty's health as he works his way back from a bulging disc in his lower back.
"We've got to get him back here and see how he feels," Yost said. "It's all about bouncing back and making sure there's no little setbacks and then we just go day to day with it. The numbers haven't been really, really good. … Just want to make sure Bruce is healthy."
Joe Popely is an associate reporter for MLB.com. This story was not subject to the approval of Major League Baseball or its clubs.