Chipper on hand to accept TV Emmy award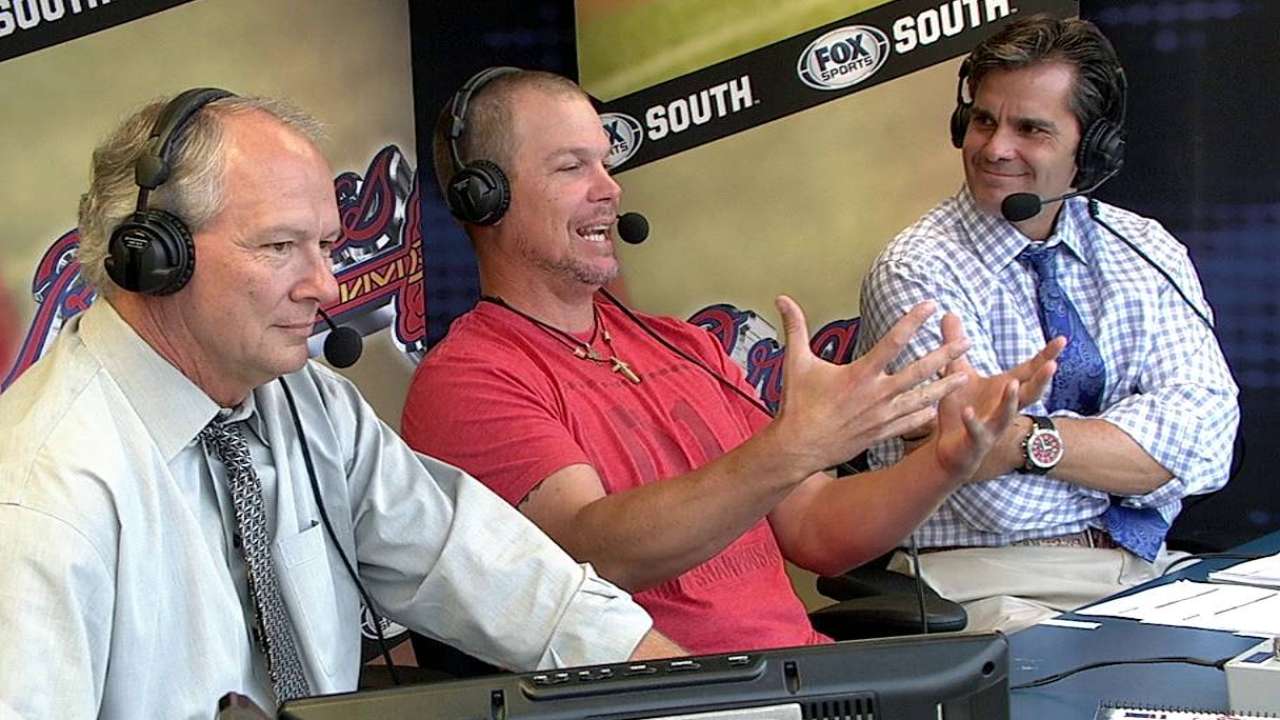 ATLANTA -- Add Emmy winner to Chipper Jones' resume.
Jones, one of the most decorated players in Braves history, was at Turner Field on Friday to accept an Emmy Award he won for the FOX Sports South DRIVEN series.
"DRIVEN: The Chipper Jones Story" was recognized by National Academy of Television Arts and Sciences (NATAS) Southeast Chapter for Television News and Program Specialty Excellence. Ironically, Jones won the award for DRIVEN over nominee Hendrick Motorsports.
As when he played, Jones, who always called himself one-ninth of the equation, gave credit to his co-stars.
"I thank FOX for everything they did," Jones said. "It was put together really well and anytime you get my friends and my family together, you're going to get some insight. Who better to talk about me than the people that know me best? Mom and dad, B.B. [agent Abbott], they were all great."
Jones said he wasn't expecting the award -- although he admitted hearing rumblings on Twitter -- but he added that he has the perfect place in his trophy case for the statue.
"I guess an Emmy is going to have to sit where my prospective Gold Glove was going to," Jones said.
Jones said that fans shouldn't be expecting any other forays into the entertainment field. So don't expect a Grammy or anything.
"If you ever heard me sing, I'm awful," he said. "Leave that to Luke [Bryan] and Jason [Aldean]."
Jon Cooper is a contributor to MLB.com. This story was not subject to the approval of Major League Baseball or its clubs.