Keeping it simple, Nava finding success at plate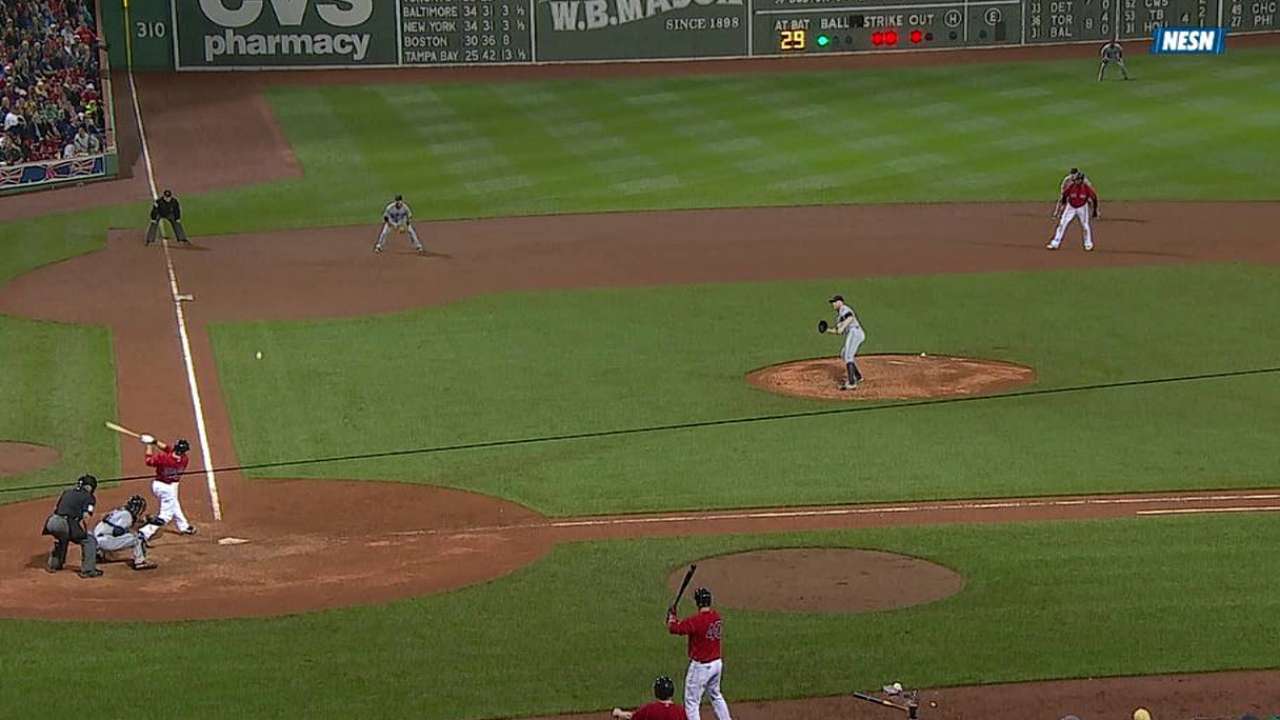 BOSTON -- Daniel Nava has had a complicated season. He's been up and down between Triple-A Pawtucket and Boston, struggling at the plate all year.
So what was the best way to fix a slash line of .130/.221/.234, which he held on May 29?
"Just trying to simplify things. I said it [Thursday], 'Why try to complicate an already complicated game?'" Nava said. "So just keep it simple."
By that, Nava meant he wanted to not think too much and work counts. He wanted to contribute with good at-bats, no matter what the result. That attitude has paid off since he was recalled on June 4.
On Friday night in a 10-3 win over Cleveland, Nava went 2-for-4 with an RBI and a run scored. On Thursday, he went 3-for-4 -- those were just his second and third multihit games of the season. Since June 4, the switch-hitter is 11-for-26 (.423).
Nava didn't see consistent time in the lineup after being recalled in late May and was again send down to Pawtucket just days later. Now he's played in seven of the club's last eight games and things are coming together.
"We're grinding right now," Nava said. "We were in a stretch where nothing was going our way. And that's part of it. But we knew that couldn't last forever. That had to turn. We believe things are always one game from turning, and hopefully it was two games ago -- today and [Thursday] -- that it turned around."
Nava, 31, saw everyday time as a big leaguer last season for the first time, posting a .303/.385/.445 slash line in 134 games.
Quinn Roberts is a reporter for MLB.com. Steven Petrella is an associate reporter for MLB.com. This story was not subject to the approval of Major League Baseball or its clubs.