Altuve sits out, but hand feels '100 percent better'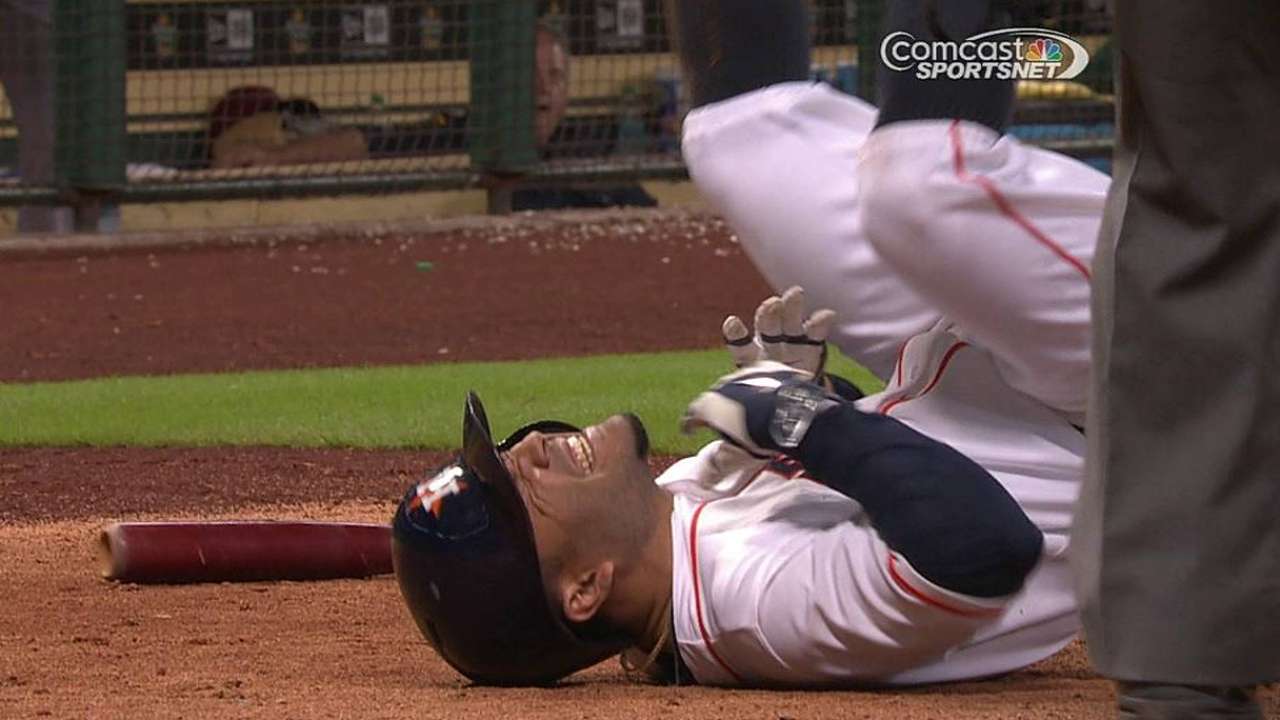 HOUSTON -- As expected, second baseman Jose Altuve was out of the Astros' lineup on Friday, a night after being hit in the hand by a pitch in the seventh inning from Arizona's Randall Delgado.
X-rays taken after the game were negative and Altuve is listed as day to day.
"It really hurt last night, but today it's 100 percent better," said Altuve, who fielded ground balls with some light toss from the infield during Friday's batting practice. "It feels way better than yesterday.
"I'll come back tomorrow and try to play. Hopefully I can be 100 percent tomorrow."
Marwin Gonzalez replaced Altuve in the lineup against the Rays, playing second base and batting eighth in the order.
Altuve, who leads the Major Leagues in hits with 90 and the American League with 24 steals, has been putting ice on his right hand, and has been gripping a small ball to keep the hand flexible. On Friday the swelling had gone down and he was easily moving his fingers.
"It's good news considering the way it looked when it first happened," said Astros manager Bo Porter.
Altuve, a player who doesn't like to be out of the lineup, will campaign to return to the lineup on Saturday.
"If you ask Altuve, he'll try to play today," said Porter. "He's a resilient guy, tough, so I'm not putting that past him. We'll see how the treatment goes. When your best player has that kind of attitude, wants to go every day, it's contagious for the rest of the guys.
"We appreciate that from a staff standpoint, but at the same time we're not going to put him at risk of not being able to perform at the best of his ability. It's appreciated that he's going to do everything that he can to be out here every day."
Richard Dean is a contributor to MLB.com. This story was not subject to the approval of Major League Baseball or its clubs.