Hahn to get the start Saturday vs. Mets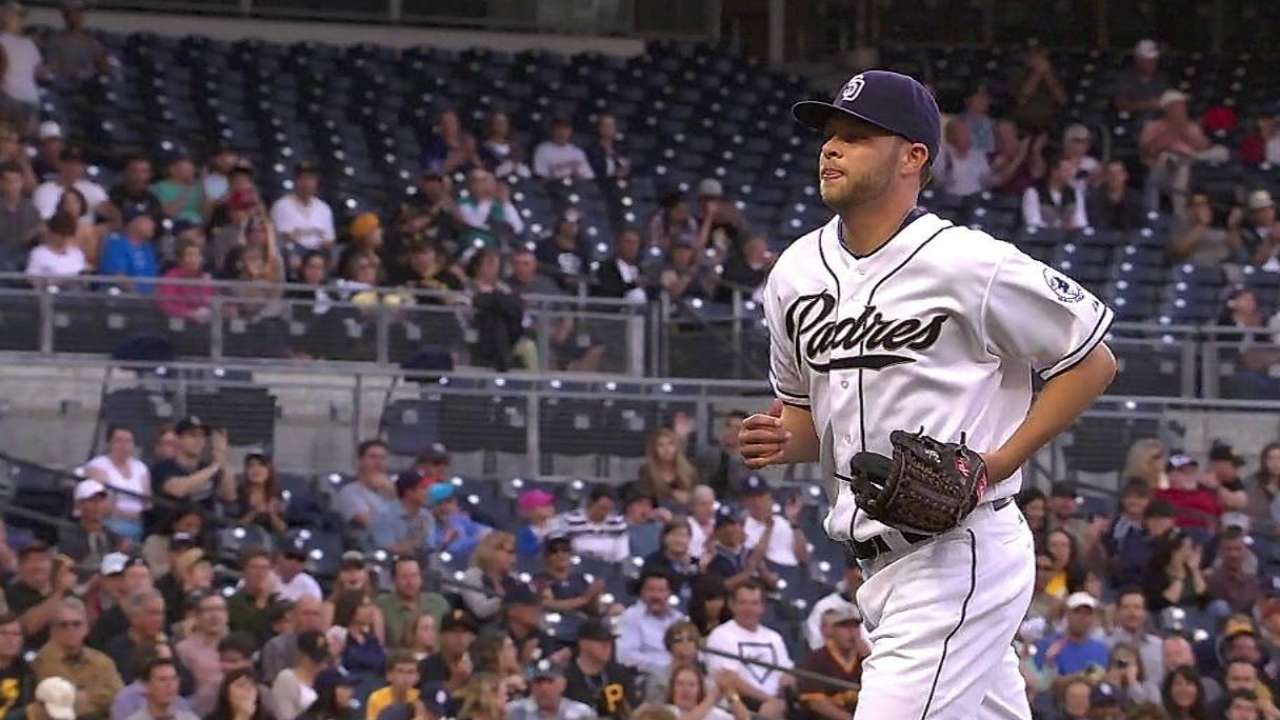 NEW YORK -- The Padres finally addressed who would fill the vacant spot in the rotation for Saturday when they called up righty Jesse Hahn from Double-A San Antonio. The rookie joined the club early Friday morning before the start of the three-game series with the Mets.
Hahn made his Major League debut on June 3 in San Diego, but couldn't get through four innings against the Pirates, allowing four runs and two homers. He was sent back to Texas and has quickly built up more stamina there. In his last outing he threw around 90 pitches and will have the same rest schedule when he makes his second start of the year.
"It was good to get up to almost six innings," said Hahn of his last outing. "It's good to build my stamina up, and each start I feel like I get stronger and stronger."
Hahn struggled against Pittsburgh, but found the team's decision to bring him back up more of a confidence boost than having a small amount of Major League experience.
"I think it doesn't change anything," he said. "You still have to go down there and pitch your game. If you throw the ball up, then hitters down there are going to hit it, too. It also builds confidence for me knowing that they gave me another shot to come back up here. Obviously, they saw something they liked."
"Our front office, and our Minor League people felt this is a decision they think was the right one to make with Jesse," said manager Bud Black. "Jesse threw the ball well [in San Antonio] his last outing. The first time in San Diego I think he ran out of gas. Here we are 10 days later. We think he's built up a little more for this game."
His debut was at home in a familiar environment, but none of his Connecticut-based family could see him pitch in person. Saturday at Citi Field will be different.
"I think I got the first one out of the way," said Hahn, who will square off with Mets righty Zack Wheeler. "I'm going to be relaxed. I'm only 45 minutes to an hour away from home, so I have a lot of family here, I have a lot of support."
"It can help and hurt," said Black about having family in attendance. "On balance, it's more helpful. Family, friends, I think can add a lot of ease."
Jake Kring-Schreifels is an associate reporter for MLB.com.& This story was not subject to the approval of Major League Baseball or its clubs.