Ausmus eases Alburquerque's workload out of 'pen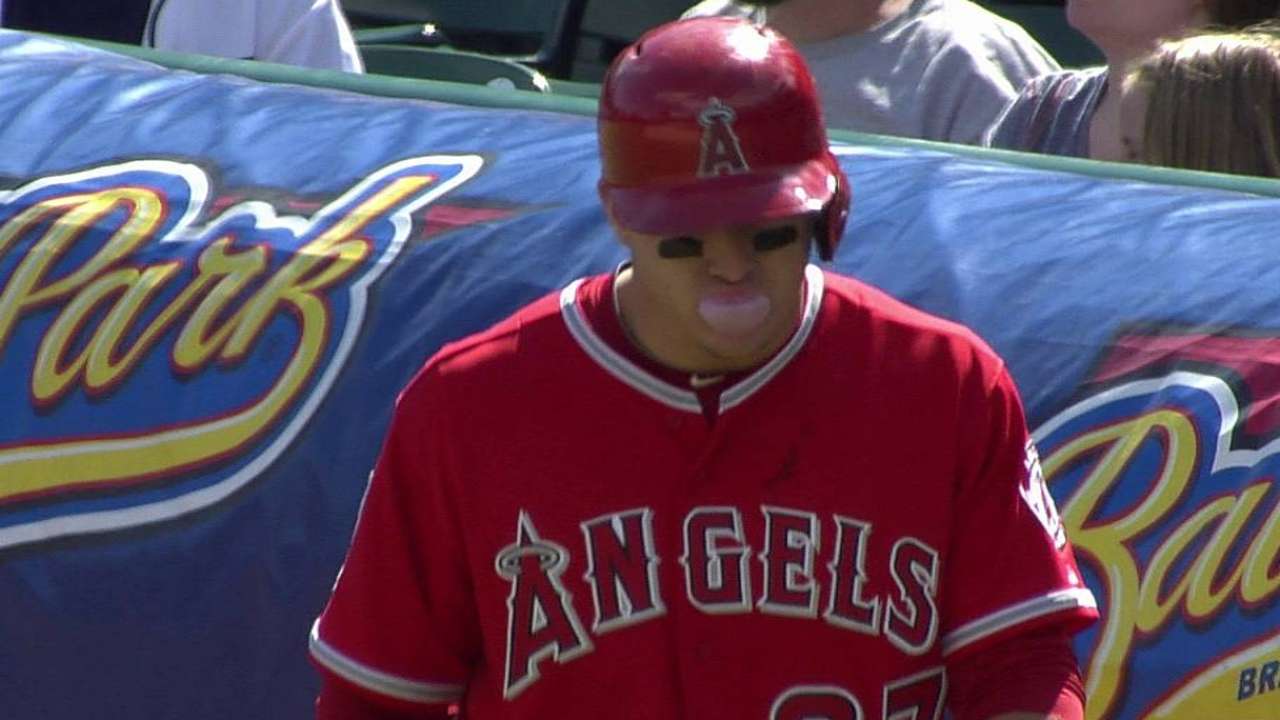 DETROIT -- Two weeks after Tigers manager Brad Ausmus openly worried about overworking strikeout-tossing reliever Al Alburquerque, he seems to have found a plan to ease the workload while still using him when needed. Essentially, he's saving him for situational work.
Nearly two weeks into June, Alburquerque has pitched in just three games this month. Part of that has been the lack of need for him when they've been trailing so frequently. When he has pitched, though, he has been limited to short work.
Alburquerque faced four batters and threw 11 pitches while recording four outs on May 31, the end of a stretch in which he pitched nine times in a two-week stretch. He has faced four batters and thrown 11 pitches in three appearances since.
"I've certainly been aware of how much we've used Alburquerque over the first two months," Ausmus said. "I've tried to be a little more careful on how we use Alburquerque, because we're going to need him for August and September."
All three June appearances have come with two outs and two runners on base. It's a risk given Alburquerque's past tendencies to struggle throwing strikes early on, but it has forced Alburquerque to focus on his stuff warming up so that he can throw his best stuff from the first pitch.
"When you have to come in with people on base, you have to make a good pitch," Alburquerque said. "Try to be aggressive and make a good pitch. It's different."
Alburquerque, too, has done his part to watch his arm, trying to give it a little more rest between outings instead of too much side work.
The result has seen Alburquerque drop off from the American League lead in games pitched. He entered Friday with 32 appearances, tied for third in the league behind Cleveland lefty Marc Rzepczynski and Oakland setup man Luke Gregerson. He's also tied for the team lead with lefty Ian Krol.
Jason Beck is a reporter for MLB.com. Read Beck's Blog and follow him on Twitter @beckjason. This story was not subject to the approval of Major League Baseball or its clubs.