Rasmus excited to be facing hometown team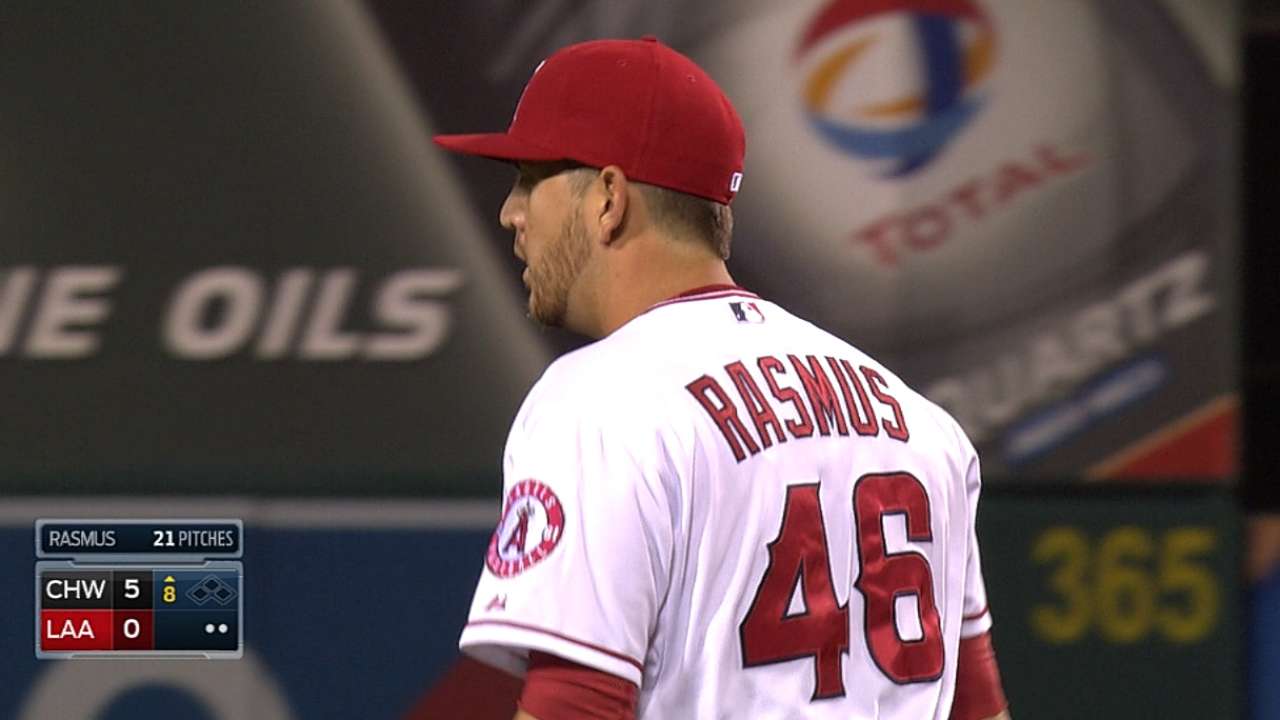 ATLANTA -- Barely one week removed from this year's First-Year Player Draft, Angels pitcher and Columbus, Ga., native Cory Rasmus made his return to Turner Field, home of the club that made him its first-round pick with the 38th overall selection in the 2006 Draft.
Although Atlanta traded Rasmus to the Angels for left-handed reliever Scott Downs last July, Rasmus has fond memories of his time with the organization that he described as "the closest one to my house."
"As a young kid, we always came to Atlanta to watch the Braves play," said Rasmus, who made his Major League debut at Turner Field on May 22, 2013. "So getting the chance to come play here and make it to the big leagues for a little bit was pretty awesome just to have that experience."
Rasmus said his parents, his younger brothers (older brother and Blue Jays center fielder Colby is busy on a rehab assignment) and his wife will be in Atlanta to watch him play this weekend.
Perhaps some friendly faces will help Rasmus put his struggles in limited action this season behind him. He has surrendered four earned runs in seven innings of relief. Manager Mike Scioscia believes Rasmus just needs to translate his talent to results.
"He needs to control counts, needs to have the command of the secondary pitches to really be able to be effective against hitters in a good role in the bullpen," Scioscia said. "I think from last year to this year, he's made great strides and hopefully, he'll continue to do it because he has a terrific arm."
Joe Morgan is an associate reporter for MLB.com. This story was not subject to the approval of Major League Baseball or its clubs.