Cedeno rejoins 'pen ahead of Gio's return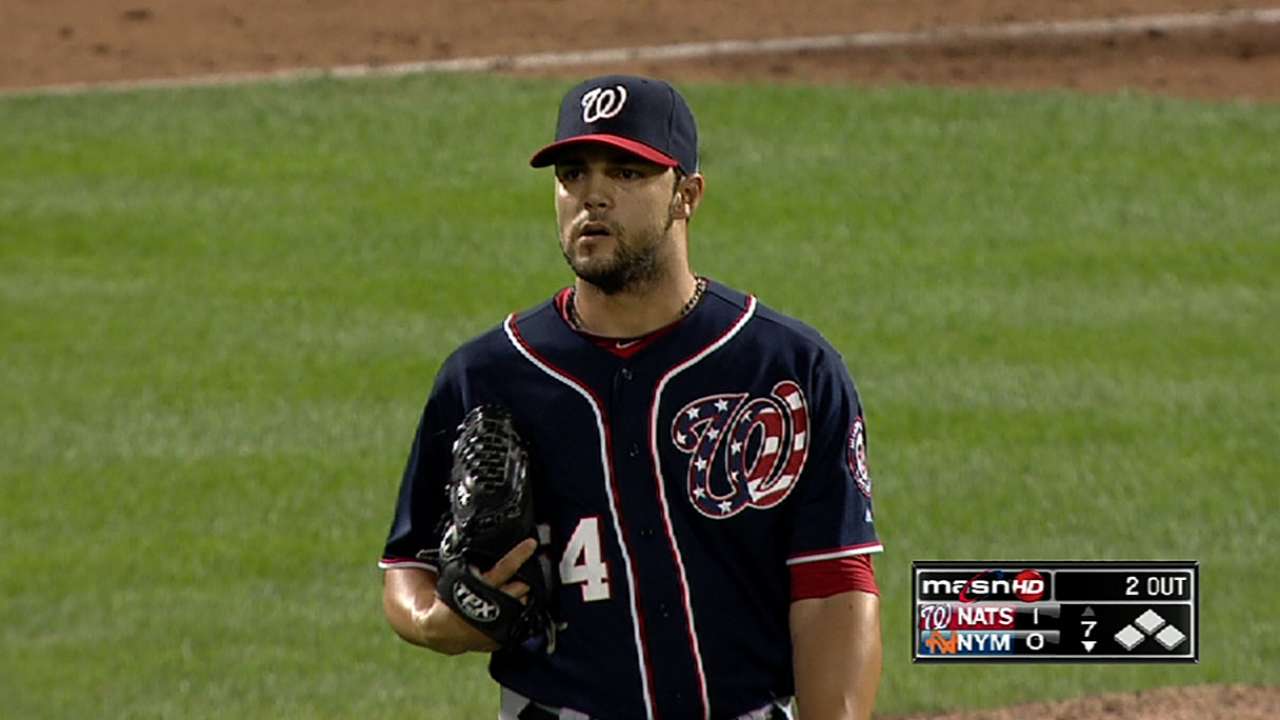 ST. LOUIS -- In a move signaling the imminent return of Gio Gonzalez, the Washington Nationals optioned right-handed starter Blake Treinen to Triple-A Syracuse and recalled left-handed reliever Xavier Cedeno before Friday's game against the Cardinals.
Treinen, the organization's No. 17 prospect, had been starting in place of Gonzalez, who went on the disabled list with an inflamed left shoulder on May 18. Treinen made four starts, going 0-2 with a 2.89 ERA.
The move comes one day after Gonzalez made his second rehab start against the White Sox Class A Advanced affiliate, Winston-Salem. The lefty gave up one run on two hits and struck out seven over four innings.
"He was good last night; felt good, no pain," Washington manager Matt Williams said. "No discomfort in the shoulder, got to 80, 79 pitches and feels good about it. So given the fact that he's slated to come back, we decided to make the move and get Xavier here."
The hope was to have Gonzalez go five innings, but Williams was encouraged by the outing.
"He threw a lot of breaking balls, working on his breaking-ball command," Williams said. "He had a bunch of strikeouts, so that will make the pitch total go up a little bit, but he was working on changeup [command], working on breaking-ball command and going through a start, just making sure he got that down and got a feel for that. Velocity was good, health was good, so he should be good to go."
While signs point to a Gonzalez start on Wednesday, Williams wouldn't commit to a date. He said the club will wait to see what happens over the weekend and that Monday's off-day gives them some flexibility.
Cedeno's addition gives the Nationals another bullpen option. In 13 appearances at Syracuse, Cedeno was 2-0 with a 1.23 ERA over 14 2/3 innings. He has allowed two earned runs all season and has 20 strikeouts.
Joe Harris is a contributor to MLB.com. This story was not subject to the approval of Major League Baseball or its clubs.