Back pain keeps Dozier out of Twins' lineup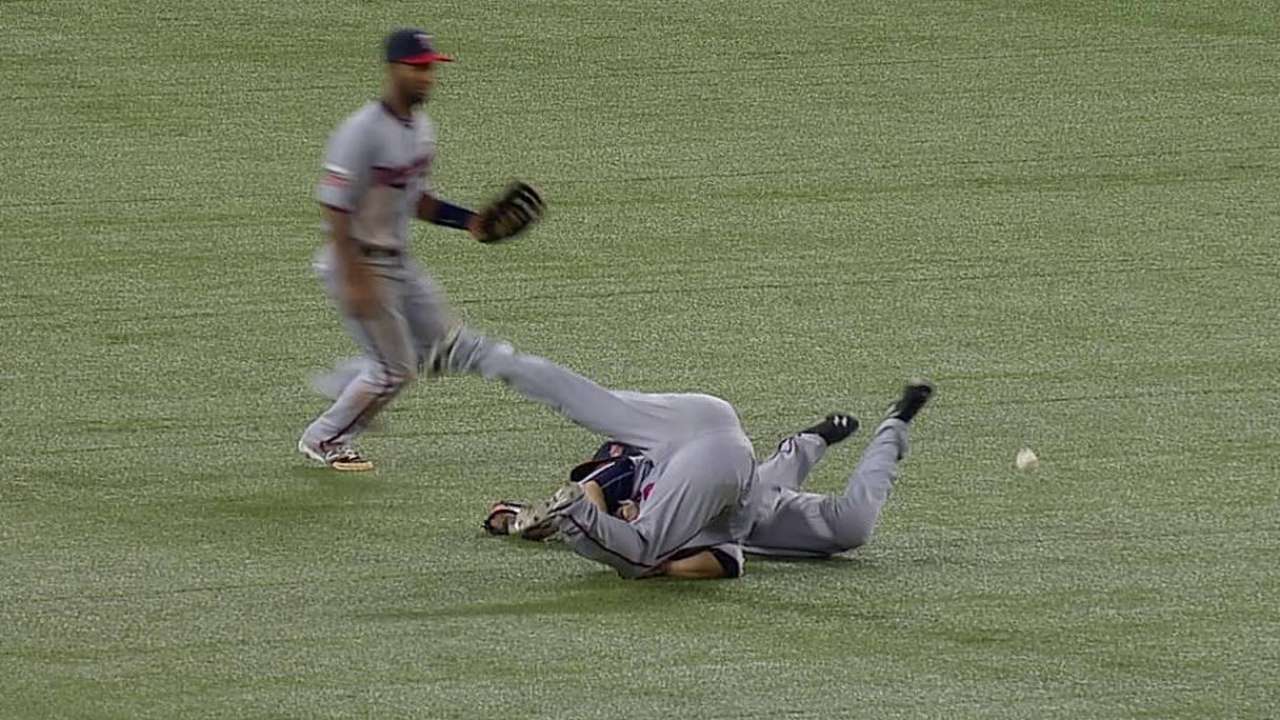 DETROIT -- After leaving the Twins' finale in Toronto on Wednesday in the fourth inning with lower-back pain, Brian Dozier was out of the lineup for the series opener in Detroit on Friday.
"The day off helped yesterday," Dozier said. "I got some rest and stuff. I woke up maybe a little better today. It's still not necessarily just tight -- a little pain in my lower left back.
"Like I said before, if I can play, I'm going to play. But I can't physically play today."
Dozier visited with a chiropractor on Wednesday and said the goal is for him to be back in the lineup Saturday.
The 27-year-old is unaccustomed to watching games from the bench. Prior to the injury, he had played in every single defensive inning for Minnesota this season. In the second inning Wednesday, he fell while pursuing a popup, irritating his back, which began hurting Tuesday.
"It's not fun at all," Dozier said of the new vantage point. "I don't know if I should've played the last game in Toronto or not, but it was tolerable enough to play. But that incident made it worse."
Matt Slovin is an associate reporter for MLB.com. This story was not subject to the approval of Major League Baseball or its clubs.