Gardenhire reflects on first-round pick Gordon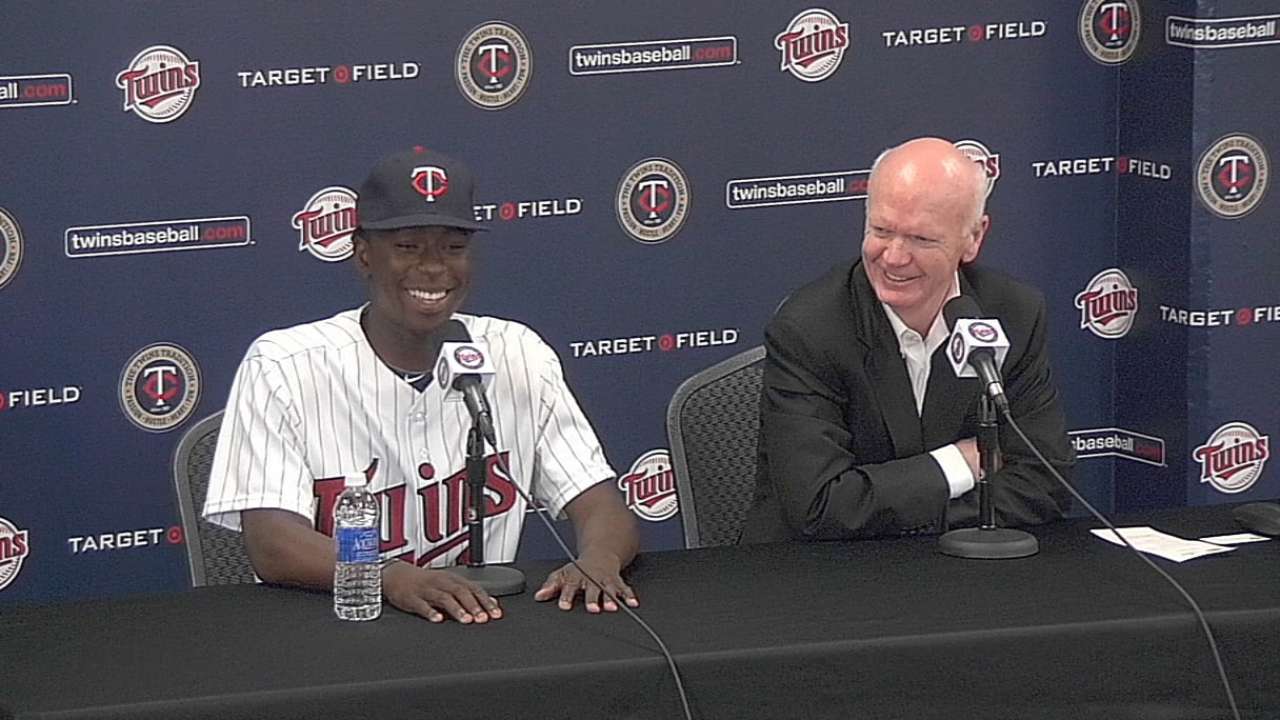 DETROIT -- At this year's Winter Meetings, former All-Star pitcher Tom "Flash" Gordon approached Twins manager Ron Gardenhire. Gordon told him that he'd love to see the Twins take his son, Nick, in this year's First-Year Player Draft.
Gordon's hope came true when the Twins used their first-round pick on the shortstop.
"We had a nice conversation," Gardenhire recalled Friday of his talk with Tom Gordon during the offseason. "I'm glad it came to pass that we got him. I'm really happy that we've got him in our organization."
Gardenhire managed against Tom Gordon in the Minors, and they have maintained a good relationship. The younger Gordon is just 18, and Gardenhire hopes to still be with the club if and when he makes it to the Twins.
"I know he's a heck of an athlete and a heck of a player," Gardenhire said. "I'd love to manage him. If I'm around that long, I'm doing good."
Matt Slovin is an associate reporter for MLB.com. This story was not subject to the approval of Major League Baseball or its clubs.