Injury roundup: Ellis returns; Crawford progressing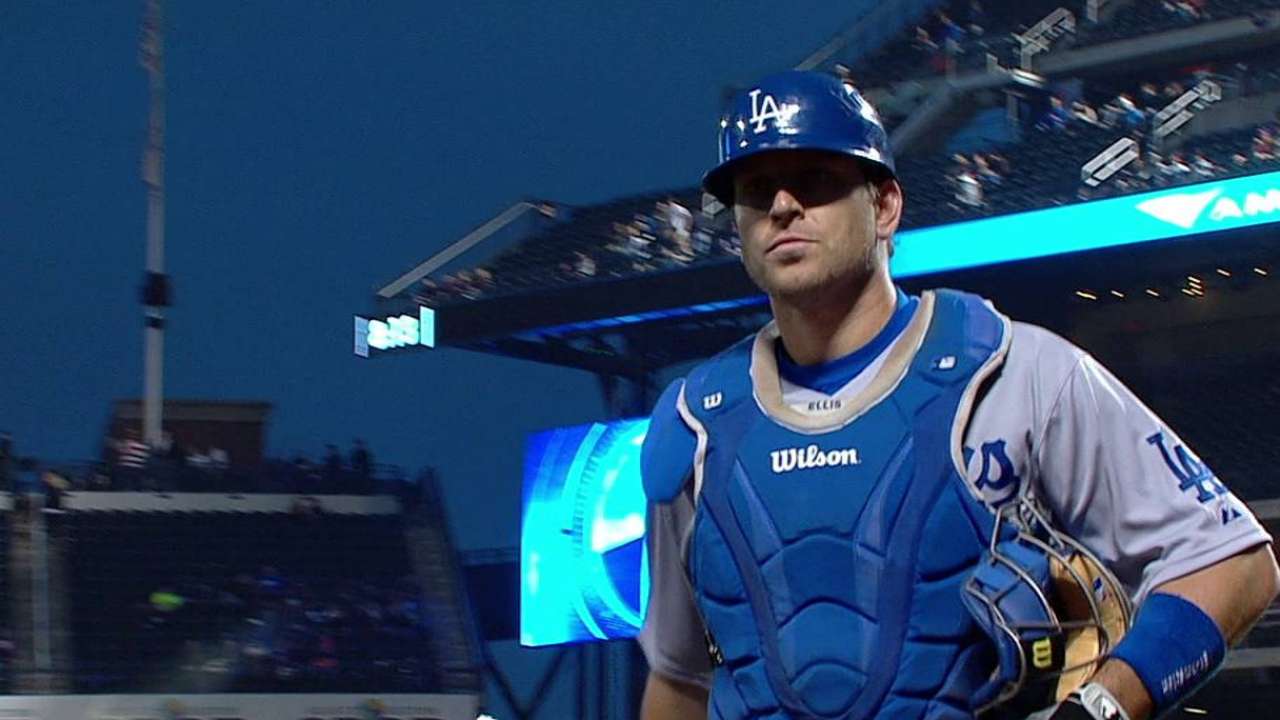 LOS ANGELES -- The Dodgers activated catcher A.J. Ellis off the 15-day disabled list on Friday and optioned Tim Federowicz to Triple-A Albuquerque.
The Dodgers also announced that outfielder Carl Crawford, on the disabled list with a sprained ankle, was sent to the team's Arizona training facility for additional work at extended spring training.
Third baseman Juan Uribe, who has been sidelined for five weeks with a hamstring strain, began running curves on the field and should be ready soon for a rehab assignment.
And third baseman Justin Turner was held out of the lineup Friday because of a tight calf muscle.
Ellis had been on the disabled list since May 27, after he sprained his right ankle stepping on a catcher's mask in the celebratory aftermath of Josh Beckett's no-hitter.
Ellis, who didn't play in that game, had only been activated two weeks earlier after undergoing surgery on his left knee and missing five weeks. He has played in only 15 games this year.
Federowicz has been supplanted as the backup catcher by Drew Butera, who is out of options.
Ken Gurnick is a reporter for MLB.com. This story was not subject to the approval of Major League Baseball or its clubs.