Buchholz, Middlebrooks rained out at Triple-A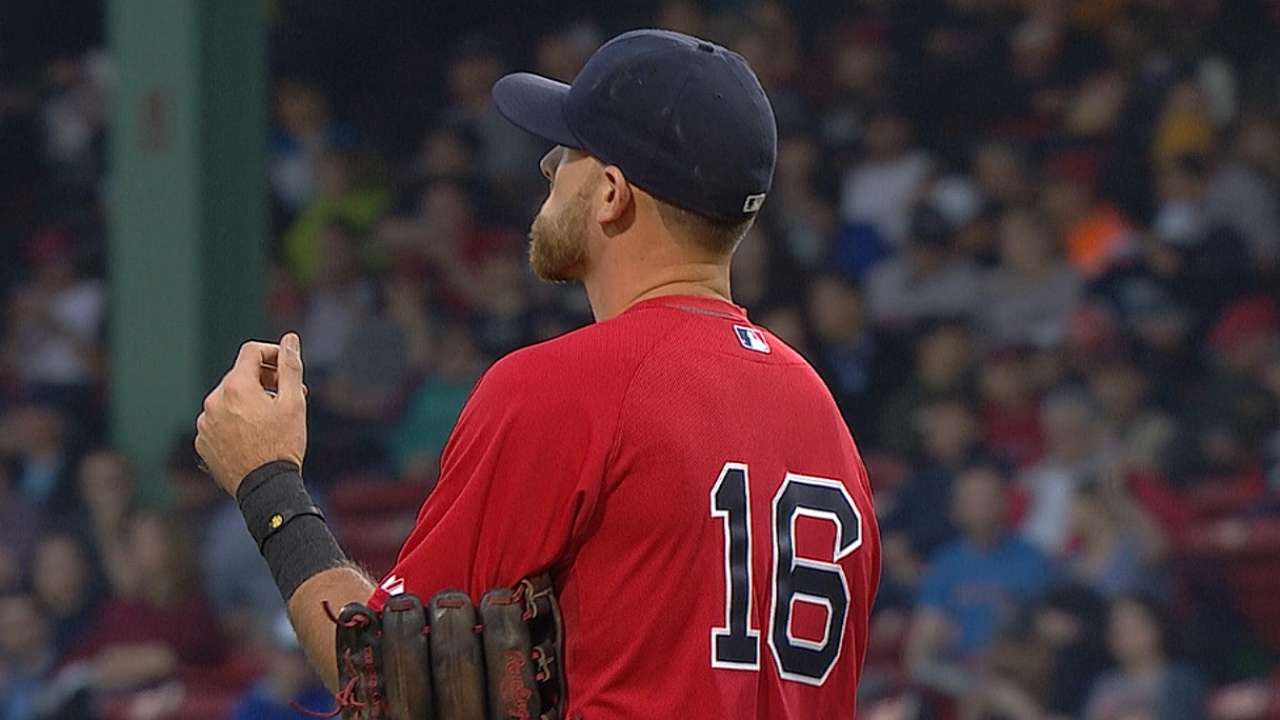 BOSTON -- Red Sox third baseman Will Middlebrooks was slated to begin a rehab assignment with Triple-A Pawtucket on Friday night, where he was penciled in as the designated hitter, but the game was rained out.
Middlebrooks was expected to serve as the DH in the opener of a doubleheader Saturday and play third base in the nightcap. Clay Buchholz was scheduled to make his first rehab start Friday and instead will get the nod in Game 1 on Saturday at 5:05 p.m. ET.
"We have a maximum of 20 days. I'm not saying that we'll use every day, but we need to get him going and get that right-handed power bat back," Red Sox manager John Farrell said of Middlebrooks.
Middlebrooks has been on the disabled list since May 17 with a fractured right index finger.
"He has to get some repetition and get back in the flow of things. It has been a while since he's been in a game," Farrell said. "We don't have a set time for when he is coming back. He has to play, go hit and get in the flow of things."
What Middlebrooks' role will be with the Red Sox once he returns is still undetermined since shortstop Stephen Drew returned to the club and Xander Bogaerts moved to third.
In 21 games this season, Middlebrooks is hitting .197 with two home runs and nine RBIs. He's also committed two errors.
Quinn Roberts is a reporter for MLB.com. Steven Petrella is an associate reporter for MLB.com. This story was not subject to the approval of Major League Baseball or its clubs.