Lefty Danks going at hitters from the right angle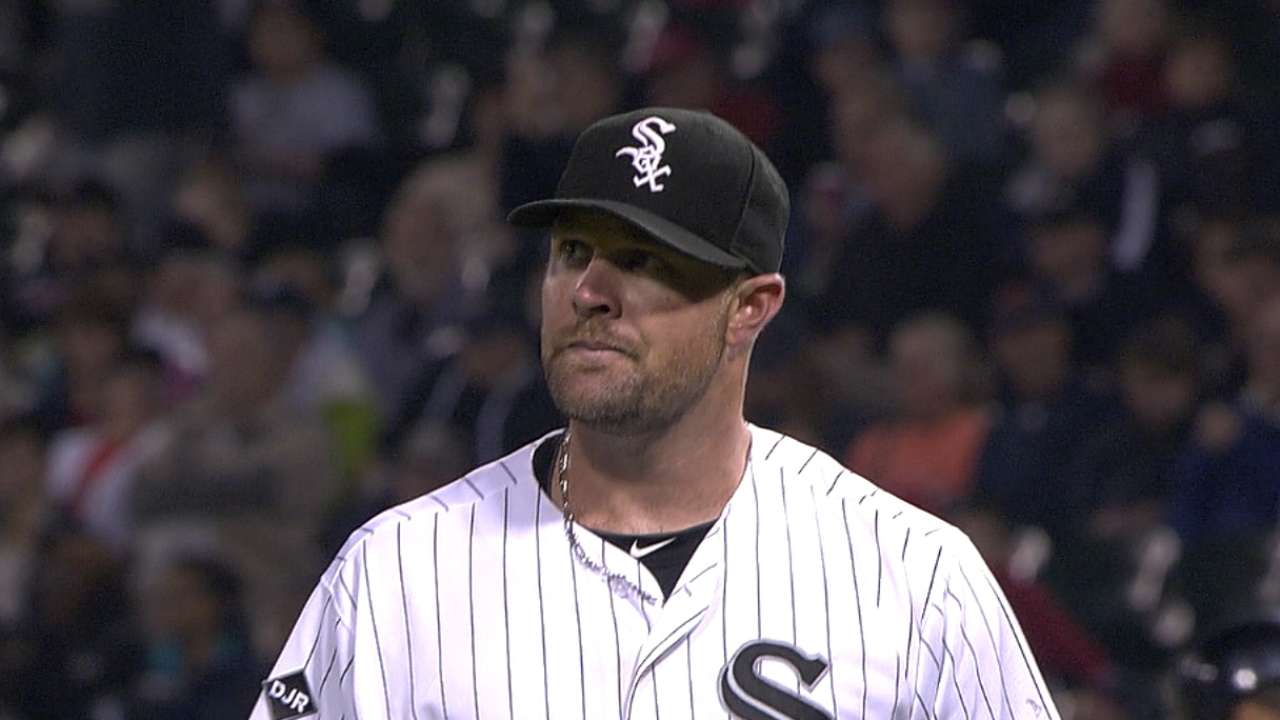 CHICAGO -- For those asking if John Danks has returned to his pre-surgery form with four straight dominant starts, allowing just five earned runs in his last 29 1/3 innings, the southpaw's answer is a resounding yes.
But it's not so much about the results for Danks, as much as the way he's throwing the ball.
Following a rough May 18 start against the Astros (seven earned runs on 10 hits over 4 2/3 innings), Danks increased the frequency of his bullpen sessions between starts. Those shorter sessions with pitching coach Don Cooper caused him to lower his arm angle a bit, which has helped produce the livelier raw stuff and the improved results.
Danks has no idea why his arm angle got higher after arthroscopic left shoulder surgery in August 2012.
"I wish I knew, and I wish I would have noticed it earlier," Danks said. "I almost feel like I'm back to where I was before. I'm actually back to where I was before I got hurt. It just took some time to get there.
"Rather than getting my body weight on my heels, I'm trying to stay more on the balls of my feet. Keep my head kind of in front of my body if you will. It keeps you from falling off and it helps me to have better command and so far, so good."
Crucial numbers for Danks during this four-start run are just six walks and one home run. Houston tagged him for three on May 18 alone.
"That was the goal set when Coop and I sat down this offseason," Danks said. "Keep the walks where they were last year and keep the ball in the ballpark. Take my chances. I know I have a long way to go, but I definitely like where we are at now."
Scott Merkin is a reporter for MLB.com. Read his blog, Merk's Works, and follow him on Twitter @scottmerkin. This story was not subject to the approval of Major League Baseball or its clubs.