Despite hot stretch, Chisenhall given night off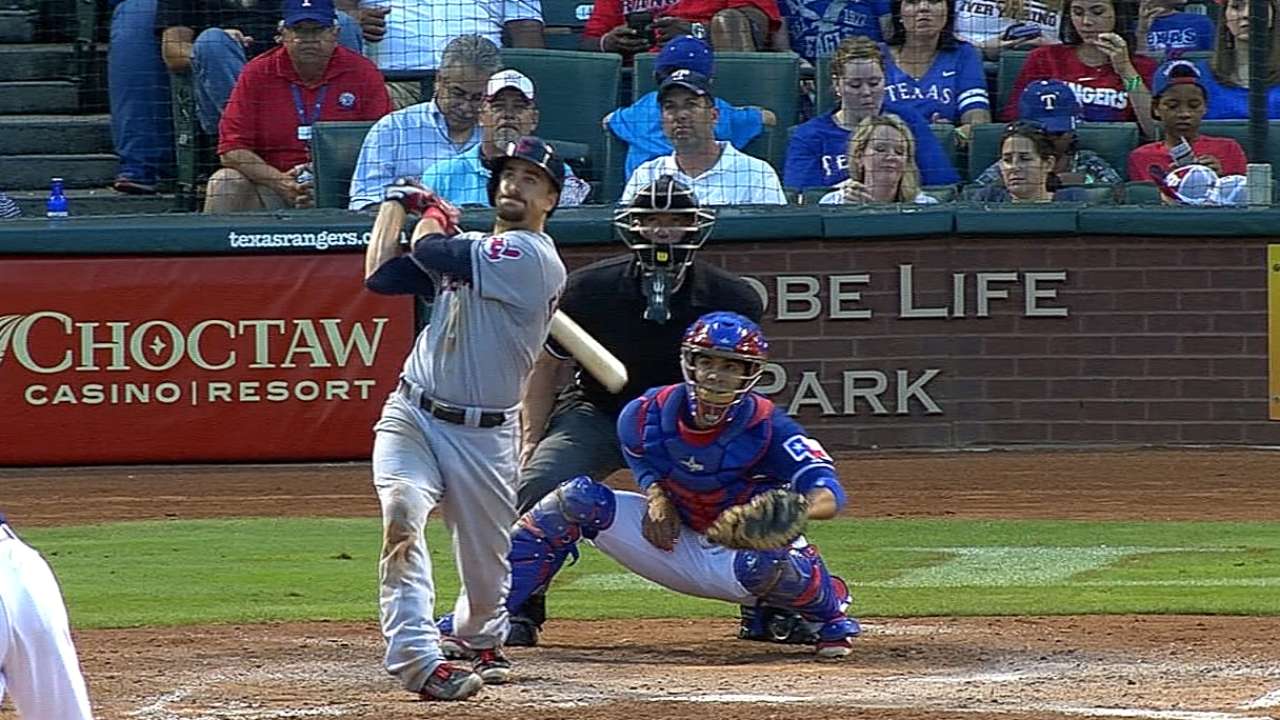 BOSTON -- One of Lonnie Chisenhall's bats is off to Cooperstown. The other one that the Indians' third baseman brought on the current road trip will stay in the bat rack for at least the start of Thursday's game against the Red Sox.
Manager Terry Francona opted to give the hot-hitting Chisenhall a day off from starting in the opener of this four-game series at Fenway Park. With tough lefty Jon Lester on the hill for Boston, it was an opportune time to give the young third baseman a break.
It was not easy for Francona to not write Chisenhall's name in the lineup.
"I almost did," Francona said. "Lonnie's played a lot lately. Having him sitting over here ready to pinch-hit isn't bad, either. I just kind of wanted to have some balance in our lineup with Lester."
Chisenhall's last full day off was on May 17 -- a stretch of 23 straight games. In that span, Chisenhall hit at a .434 clip with seven homers, eight doubles, 18 runs scored and 28 RBIs, entering Thursday. He had a .451 average and 1.260 OPS in his past 26 games, entering Thursday.
In Monday's 17-7 rout over the Rangers, Chisenhall became the first Major League player (at least since the RBI became an official statistic in 1920) to have at least three home runs, five hits and nine RBIs without recording an out in one game. After that historic performance, the Hall of Fame was granted permission to collect the bat Chisenhall used that night.
With Chisenhall out of the starting lineup, Francona went with right-handed-hitting Mike Aviles, who has fought soreness with the great toe on his right foot in recent days. Aviles had a .182 (2-for-11) career average against Lester, while Chisenhall (hitting .500 in 28 at-bats against lefties this year) had never faced the Boston starter.
On the season, Chisenhall headed into Thursday's action batting .393 with 1.057 OPS in 53 games. Even so, Francona felt the third baseman could use a break.
"I think it'll be good for him," Francona said.
Jordan Bastian is a reporter for MLB.com. Read his blog, Major League Bastian, and follow him on Twitter @MLBastian. This story was not subject to the approval of Major League Baseball or its clubs.