Rasmus begins rehab stint with Buffalo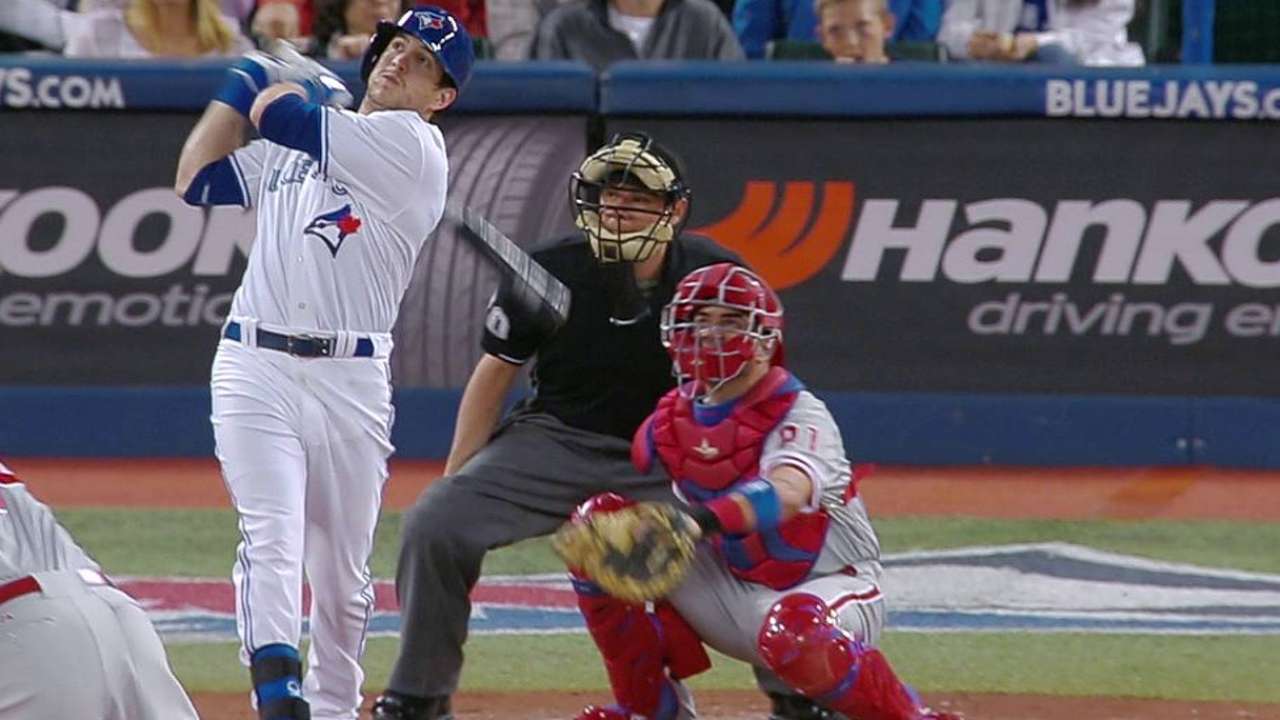 BALTIMORE -- Colby Rasmus' rehab began on Thursday with Triple-A Buffalo. He is scheduled to play for the Bisons the next three days, and then the Blue Jays will evaluate him.
"He'll DH tonight, five innings in the field tomorrow, and then DH," Toronto manager John Gibbons said. "Then we'll see where he's at."
Rasmus, who went 1-for-3 with a walk Thursday evening, has been on the disabled list since May 15 with right hamstring tightness. Prior to the injury, the outfielder was batting .222 with nine home runs. Buffalo is playing a four-game series at Toledo from Thursday until Sunday.
Outfielder Anthony Gose has taken Rasmus' place in center during the absence of the left-handed hitter.
Although Toronto has laid out only a three-day plan for Rasmus, he most likely is not in line to join the Major League club by Sunday.
"We'll see how his leg feels," Gibbons said. "He needs some at-bats."
David Wilson is an associate reporter for MLB.com. This story was not subject to the approval of Major League Baseball or its clubs.