Granderson sits out to rest sore calf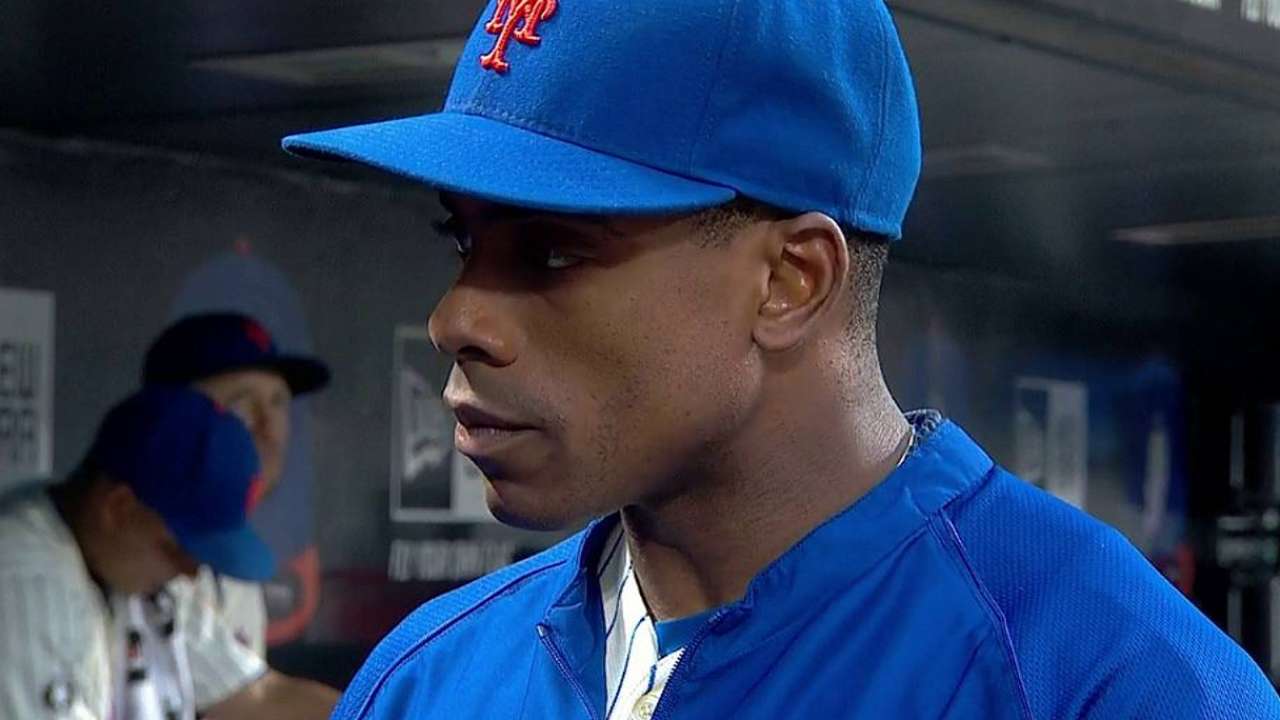 NEW YORK -- Mets outfielder Curtis Granderson was out of Thursday's lineup with left calf soreness -- not the product of any specific play, he said, but a more general tightness that he could not shake out of the leg.
"I didn't feel anything negative: no pops, no snaps, no grabs, nothing like that," Granderson said. "More just an annoyance and a soreness right now, and obviously I've got to run at some point in time -- whether it be on the bases, out of the box or in the outfield -- so if it were something that I could get away with and know I wasn't going to have to do over the course of the game, I would be fine. Swinging and throwing, everything feels good."
The issue first started to bother Granderson prior to Wednesday's game against the Brewers, worsening during the night. Both he and manager Terry Collins said they would rather be "safe than sorry" with the injury; memories are fresh of the calf strain that former teammate Ike Davis suffered in Spring Training, knocking him out for most of the Grapefruit League season.
"We'll get some more treatment on it, and hopefully we continue to get better sooner than later," Granderson said.
With Granderson sidelined, Andrew Brown entered the lineup in left field, batting sixth. Bobby Abreu manned right field while Chris Young played center.
Anthony DiComo is a reporter for MLB.com. Follow him on Twitter @AnthonyDicomo. This story was not subject to the approval of Major League Baseball or its clubs.