D-backs pick up infielder Pacheco, designate Evans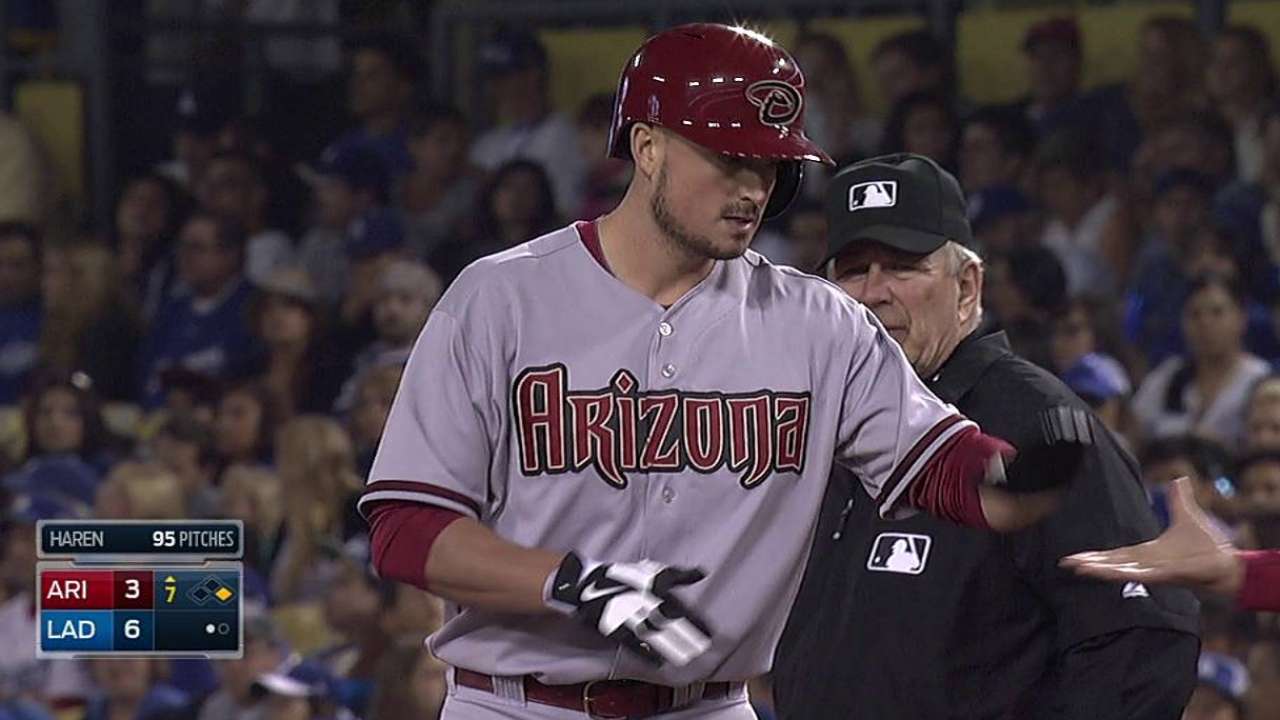 HOUSTON -- The D-backs announced the addition of Jordan Pacheco to the club on Thursday after claiming the infielder/catcher from the Rockies and designating utilityman Nick Evans for assignment.
Pacheco joined the team as it faced Houston on Thursday night at Minute Maid Park.
"You don't want to be a distraction," Pacheco said. "You just want to blend in. I did the best I could."
In addition to third base, second base and catcher, Pacheco can play the outfield -- versatility that helps him stand out -- though the team hasn't specified if he'll be slotted into a more specific role. For now he's ready to help at any position.
"When I get a bunch of reps at a certain position, obviously I get more comfortable in that atmosphere and that setting," he said. "The last few years, it's kind of been just going out there, whatever position I'm at, [to] just compete.
"I'm definitely happy to be here," he said. "I've played against a bunch of these guys, and I'm glad I don't have to face some of these pitchers anymore."
Evans had just one hit in 11 plate appearances for the D-backs this season, including an 0-for-3 performance against the Astros on Wednesday night as the designated hitter.
In 72 at-bats for the Rockies this season, Pacheco hit .236, with eight RBIs and six doubles.
Although he has struggled at the plate in 2014, he's a career .281 hitter, including .309 in 2012.
"He's a really good hitter," manager Kirk Gibson said. "He's a good fit for us right now."
Mike Vernon is an associate reporter for MLB.com. This story was not subject to the approval of Major League Baseball or its clubs.