Stauffer to return to bullpen, starter callup is imminent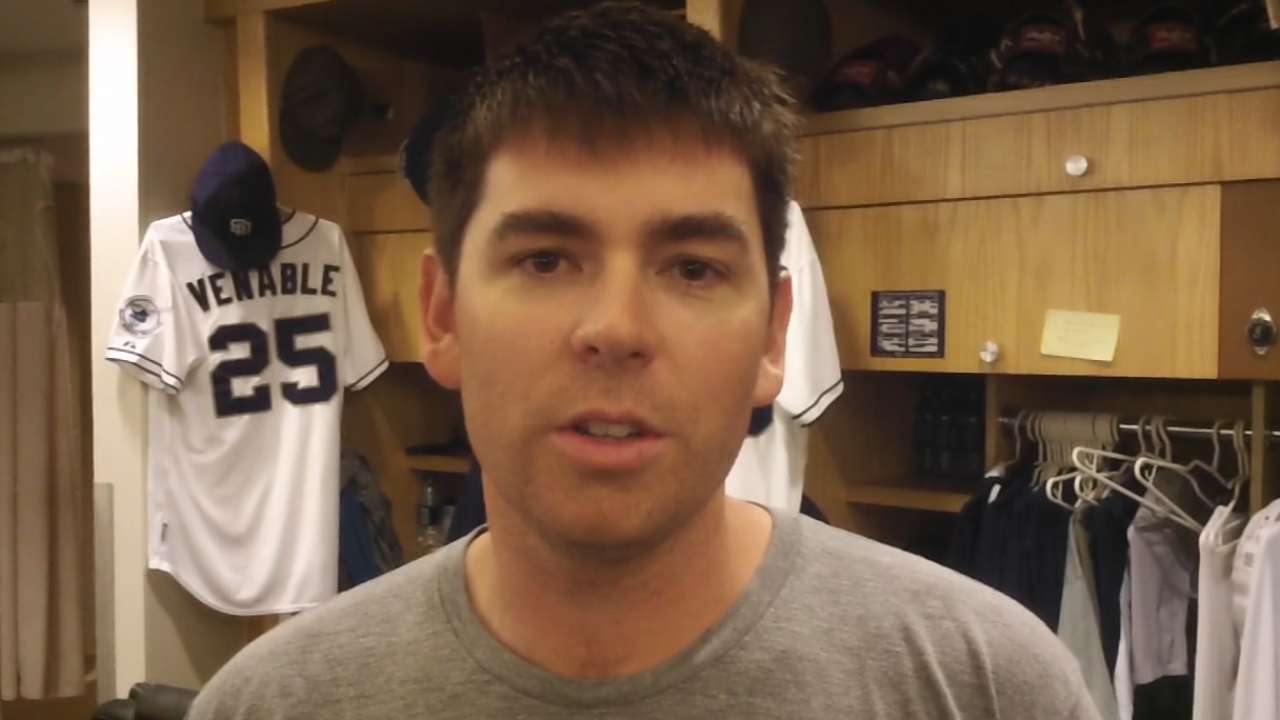 PHILADELPHIA -- Bud Black still hasn't announced whom the Padres will call up to start Saturday's game against the New York Mets at Citi Field.
Right-hander Robbie Erlin has been on the disabled list since May 22, retroactive to May 18, and Tim Stauffer has held down his spot in the rotation. But Black prefers Stauffer in the bullpen, so a callup is imminent.
Likely candidates include Donn Roach, currently with Triple-A El Paso, and Jesse Hahn, currently pitching for Double-A San Antonio.
"I don't think we've told the player yet. I'm not the one who's going to tell him, though," Black said.
Kevin Quackenbush has pitched well recently -- he's turned in seven scoreless innings in seven appearances since May 27 -- but the right-hander still remains the most likely candidate to be sent down to make room for Saturday's starter.
"When we activate a pitcher on Saturday, it's going to be a tough move for someone," Black said.
Erlin, meanwhile, is set to undergo a second MRI on Friday.
"Going through the process to make sure that the doctors are seeing the progress on the ligament that they want to see," Black said. "Again, so they can review each scan and feel pretty good that it's healing and, medically, they feel comfortable that he can start a throwing program."
Black added that Erlin is still experiencing a little bit of pain, but it's less severe now.
"It's not to the point yet where doctors feel comfortable he can start a throwing program," Black said.
Erik Bacharach is an associate reporter for MLB.com. This story was not subject to the approval of Major League Baseball or its clubs.