Mattingly: Replay is key for ump accountability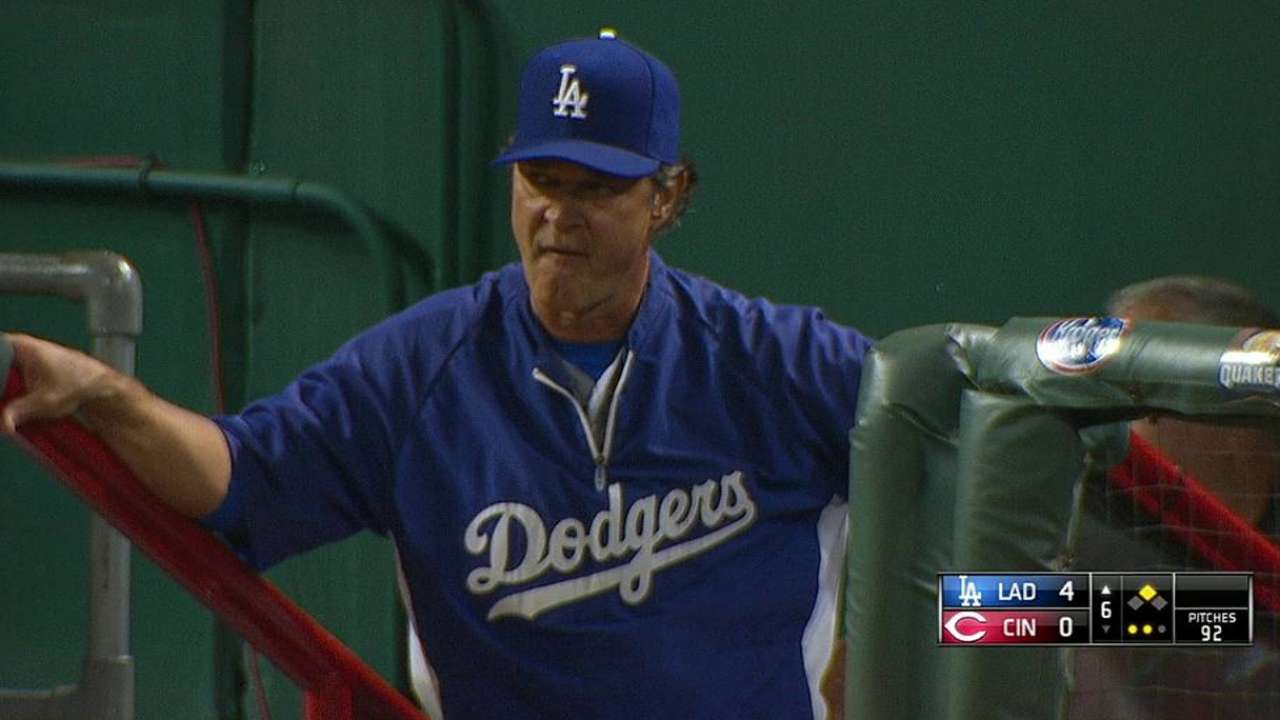 CINCINNATI -- Manager Don Mattingly said Thursday that he thinks keeping track of how many calls an umpire has had overturned upon replay review during the season is important for accountability.
In the sixth inning of the Dodgers' 6-1 win on Tuesday, Andre Ethier was initially called out on a ground ball to second that was knocked down by Brandon Phillips, before the second baseman picked up the ball and threw to first. Mattingly successfully challenged the call, which was overturned after review.
"I think we're all kind of accountable," Mattingly said. "I think when people judge, they're gonna see who missed the most calls or whatever. I think you do want the best guys. … It's important that we -- obviously, you want to get the best guys and you want to help them improve, so we're going to look at players and see how they're doing, and we're going to look at managers and coaches and how they're doing."
Manny Randhawa is an associate reporter for MLB.com. This story was not subject to the approval of Major League Baseball or its clubs.