Moss wants to contribute wherever it helps A's win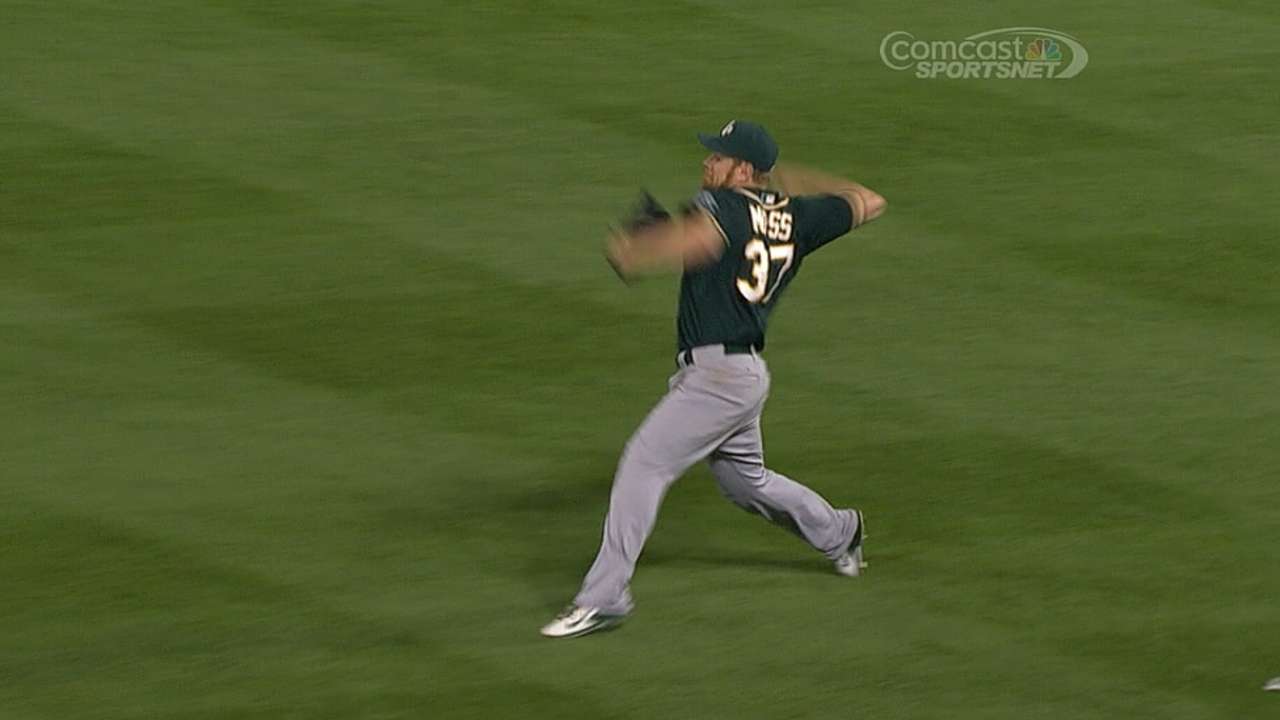 ANAHEIM -- Brandon Moss, with three outfield assists in his past five games, started at first base on Wednesday against the Angels.
"It's one of the things with me that makes me valuable to the team: playing first base and the outfield," Moss said, when asked if he felt his arm was under-used at first.
"I just throw to the base I'm supposed to," Moss said. "I know I have a strong throwing arm. But I'm not a guy who's going to go out there and dare a guy to run."
He threw out the Orioles' Nick Markakis at the plate Friday, the Angels' Erick Aybar at third base Monday and got Albert Pujols at home Tuesday.
Asked if that's as much fun as hitting a three-run homer or a grand slam (he has two of those this year), Moss said: "I enjoy it, but it's more important for me to hit a three-run homer. If I hit a three-run homer last night (in the A's 14-inning, 2-1 loss), we would've won."
Moss leads the A's with 16 homers and 53 RBIs. This was his 36th start at first; he's started 12 games in left field, nine in right, and six as the DH.
A's outfielders have 12 assists in the past 18 games.
Earl Bloom is a contributor to MLB.com. This story was not subject to the approval of Major League Baseball or its clubs.