Collins likes Mets' lineup with Tejada at top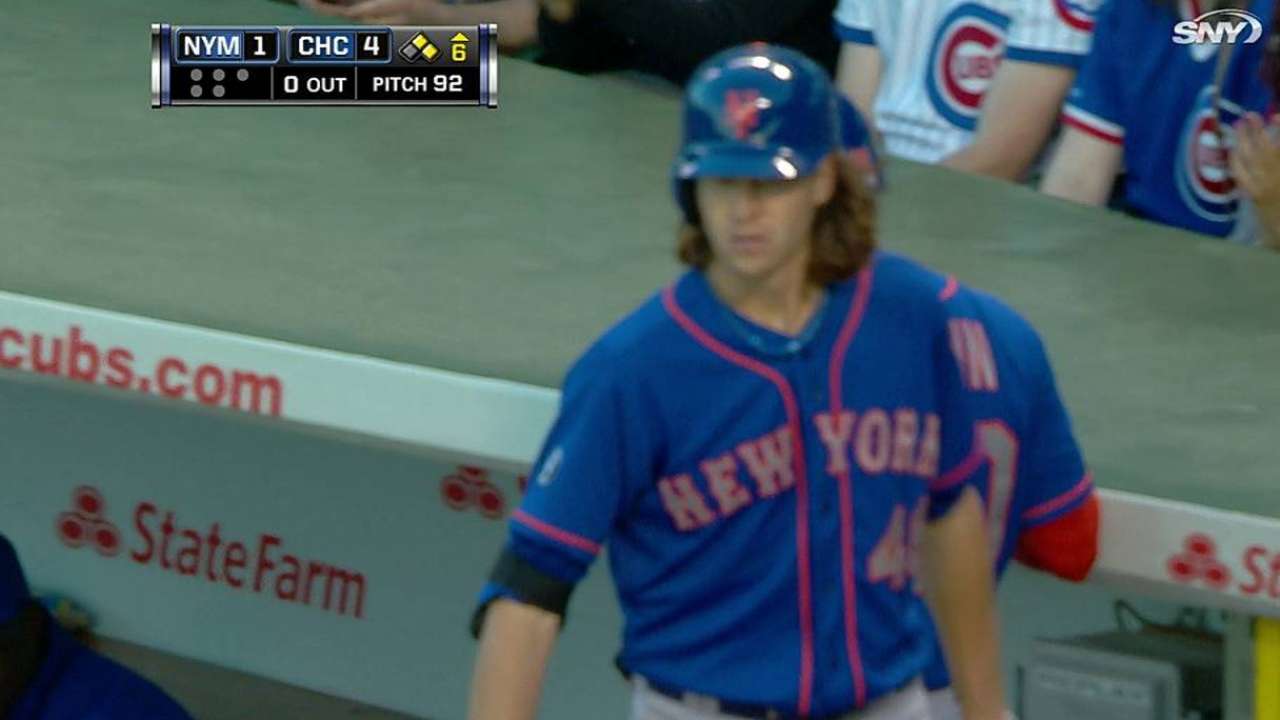 NEW YORK -- After going 1-for-3 with a double and a walk on Tuesday, Ruben Tejada was penciled back into the leadoff spot on Wednesday for just the second time all season.
The majority of his at-bats this season have come in the seventh (eight starts) and eighth (31 starts) spots in the order, but manager Terry Collins likes what he's seen out of his hot-hitting shortstop.
"I just like the way the lineup looks with him there," said Collins. "I just thought I really don't have a spot for Ruben to hit. Without leading off, he's got to go back to hitting eighth. He hit three hard balls last night, a base on balls, maybe he's taking to it."
Since starting against the Phillies at the beginning of the Mets' road trip on May 30, Tejada is hitting .314 with five RBIs and six walks. He also likes playing at Citi Field. In 26 home games, Tejada is hitting .270 with a .418 on-base percentage.
"I always believe when you have guys behind you that are as good of hitters as [Daniel Murphy] and David [Wright] are, you're going to get some balls to hit," said Collins. "But I think his swing's changed. His swing path through the ball is better than it was."
"The only big difference is that [I] use more of my legs," said Tejada, now adjusting to leading off again. "When you're sometimes behind [with] strikes [you] stay in and you protect the strike zone and put the ball in play."
It's a different mentality, especially as Tejada has shown power recently, hitting two home runs in the last nine games. But Collins wants a different approach from the top.
"You can chop up that home run into four singles and that'll make you a more effective player leading off," said Collins. "We've got guys coming up behind that will hit the ball out of the ballpark."
Anthony DiComo is a reporter for MLB.com. Follow him on Twitter @AnthonyDicomo. Jake Kring-Schreifels is an associate reporter for MLB.com. This story was not subject to the approval of Major League Baseball or its clubs.