Dodgers want Puig to be more decisive on slides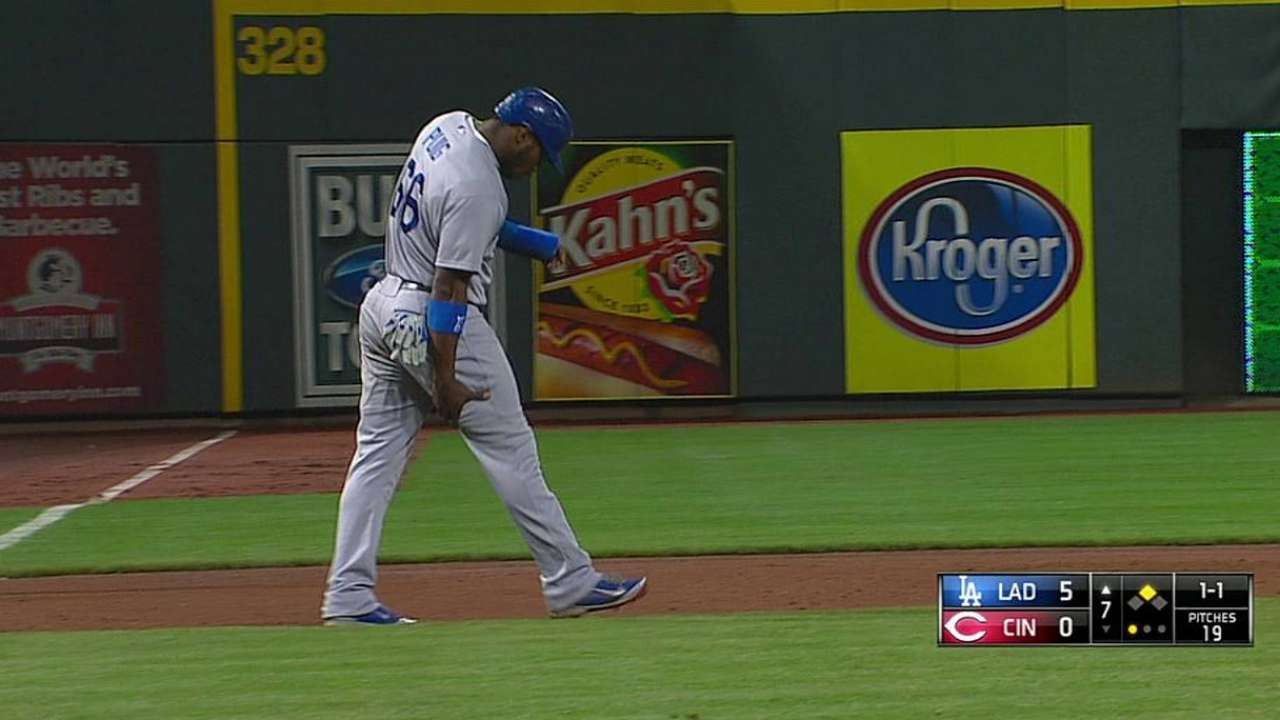 CINCINNATI -- Dodgers manager Don Mattingly wants right fielder Yasiel Puig to be more decisive when it comes to making up his mind on whether to slide or not. Puig missed Sunday's series finale against the Rockies in Colorado after leaving Saturday's game with a strained right hip flexor that he incurred while sliding into second base.
"It seems like guys get hurt when they're in-between," Mattingly said before Wednesday's game against the Reds. "I think the one thing that's a problem a little bit with Yasiel is last week, the hip thing kind of came from sliding, so now it's like he doesn't necessarily want to do it again, right?
"So I think we're getting a little bit of that. But I think we've always been taught as players to, if you're gonna slide, slide. You're better off sliding, making the decision to slide, than not sliding or try to change your mind. So I think it'd be good for him to just make his mind up."
Mattingly pointed out that Dodgers prospect Alex Guerrero has a similar problem.
"It's funny, because our Minor League guys told us that Alex has trouble sliding," Mattingly said. "I don't know what it is, but seriously, in Spring Training we thought he was going to get hurt. They said Yasiel was kind of the same way when he came over. They had to really help him with that, and I didn't really notice it until he had a couple recently that were kind of rough-looking. But Alex's were scarier."
Manny Randhawa is an associate reporter for MLB.com. This story was not subject to the approval of Major League Baseball or its clubs.