Mets want Rice to work on sinker in Minors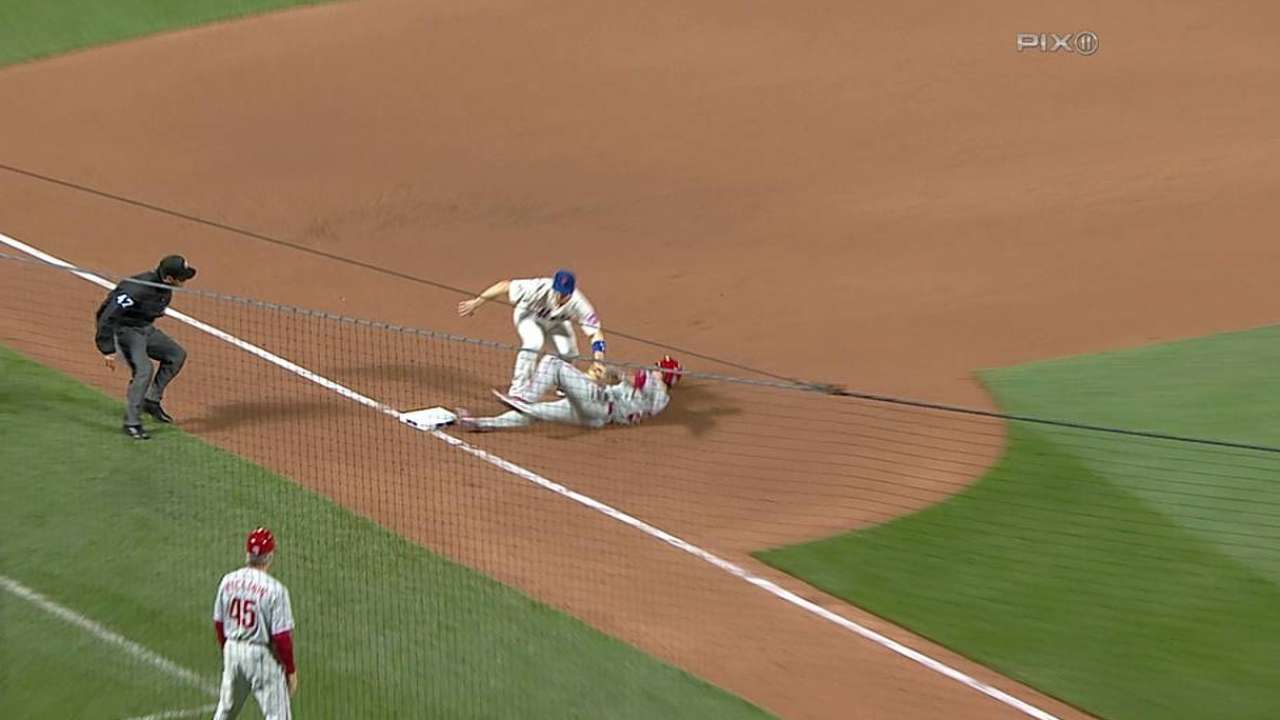 NEW YORK -- Last year Scott Rice, 32, was one of the Mets' most reliable lefties out of the bullpen. His sinker helped him post a 3.71 ERA over 51 innings on the season.
This year his sinker wasn't the same, and the Mets demoted Rice to Triple-A Las Vegas on Tuesday night to refine what had made him so reliable in 2013. Over 13 2/3 innings, Rice posted a 5.93 ERA, allowing nine earned runs and walking (12) nearly as many hitters as he struck out (13).
"The results, period, [just weren't there]," said manager Terry Collins. "Scott lived and died with his sinker and it [isn't] real effective right now."
Rice had allowed at least one run in three of his last eight appearances, increasing his ERA from 5.06 to 5.93.
"I just told him he needs to go find that pitch, because I know if it's working he got outs, he gets big outs," said Collins. "He made a big difference in our club last year with the way he pitched to lefties. He's got to find that pitch again."
Gonzalez Germen was activated from the disabled list and joins a Mets bullpen that still has two lefties in Josh Edgin and Dana Eveland. Before landing on the DL with a virus on May 6, Germen had been a strong righty option for Collins. He boasted a 3.57 ERA in 13 appearances.
Germen adds another jolt of youth to a bullpen that the Mets have completely revamped over the past month, calling up youngsters Edgin and Vic Black from the Minors while converting Jenrry Mejia back to relief.
Anthony DiComo is a reporter for MLB.com. Follow him on Twitter @AnthonyDicomo. Jake Kring-Schreifels is an associate reporter for MLB.com. This story was not subject to the approval of Major League Baseball or its clubs.