Scheppers latest Ranger to land on disabled list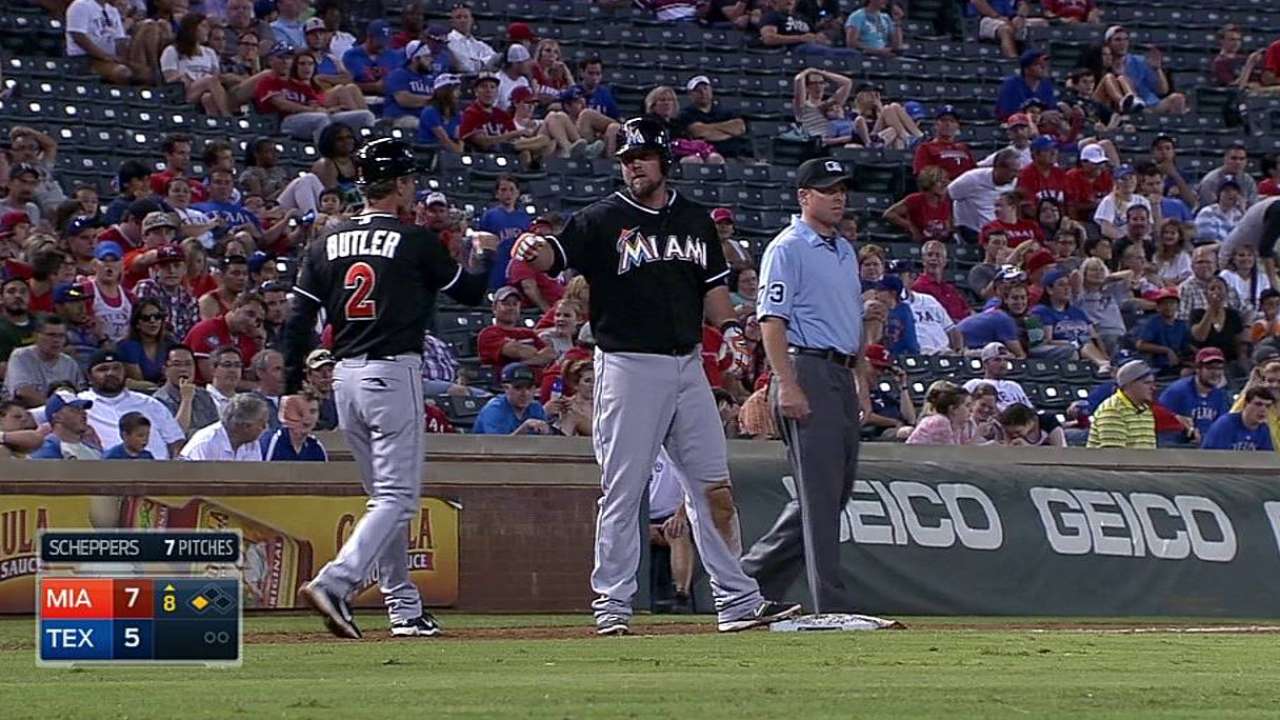 ARLINGTON -- Another day, another Ranger on the disabled list.
With inflammation in his right elbow, Tanner Scheppers became Texas' latest victim, landing on the DL on Wednesday. He joins the slew of other Rangers -- 13 others, to be exact -- on the DL for at least 15 days. The Rangers have now used the DL 20 times this season.
Scheppers went on the DL on April 18 for the same problem, and he made five rehab appearances before coming back to the Rangers last Thursday. He allowed two runs -- one earned -- in an inning in Tuesday night's 8-5 loss to the Marlins. Scheppers gave up two hits and a walk while committing a throwing error.
"Last time we shut him down for three weeks and then built him back up and brought him along," Rangers general manager Jon Daniels said. "[Tuesday] was his fourth or fifth appearance here. ... I think it's probably going to be more of a prolonged shutdown period. What that is exactly -- six weeks or longer -- we haven't determined exactly yet.
Scheppers, 27, who was the Rangers' Opening Day starter, goes back on the DL with an 0-1 record in four starts and eight games. He has a 9.00 ERA in 23 innings.
Daniels commended Rangers manager Ron Washington for staying positive through what seems to be a never-ending storm of injuries.
"I think Wash has done a tremendous job by staying himself and keeping his spirits up," Daniels said.
But Washington admitted that the injuries are taking their toll.
"At some point, we've got to get blessed by the baseball gods," Washington said. "But ... they're not just going to come down and say, 'Y'all have been through enough.'"
Even if that's how it seems.
Grace Raynor is an associate reporter for MLB.com. This story was not subject to the approval of Major League Baseball or its clubs.