Lee feels OK after first throws since May 18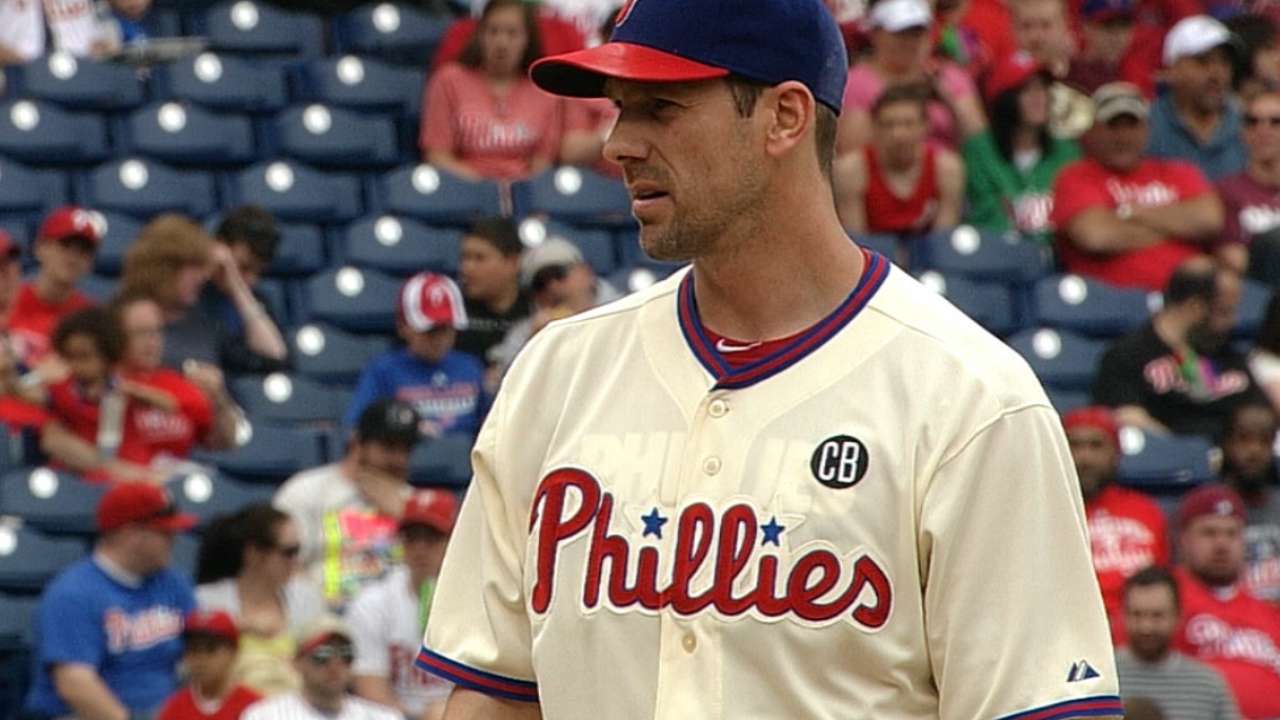 PHILADELPHIA -- Phillies left-hander Cliff Lee said he felt fine after some light throwing Tuesday at Citizens Bank Park.
Lee has been on the disabled list since May 19 with a strained left elbow. It was the first time he had thrown since May 18, when he threw 6 2/3 innings against the Reds. Lee said his elbow, though improving, was not yet 100 percent.
"He'll do that every other day for a couple of days and then back to back after that twice," Phillies manager Ryne Sandberg said of the 30 to 35 throws Lee made Tuesday. "And then keep progressing from there. … He just said he's gradually gotten better, and it got to the point where, pretty much no sensation in there. So that was the indication to start throwing yesterday."
There is no timetable for Lee's return, although he has already missed considerable time and will need to rebuild arm strength. That will take weeks, not days.
Todd Zolecki is a reporter for MLB.com. This story was not subject to the approval of Major League Baseball or its clubs.