Gonzalez's imminent return may affect Gausman
Rehabbing starter pitches at Double-A; young righty gets nod Thursday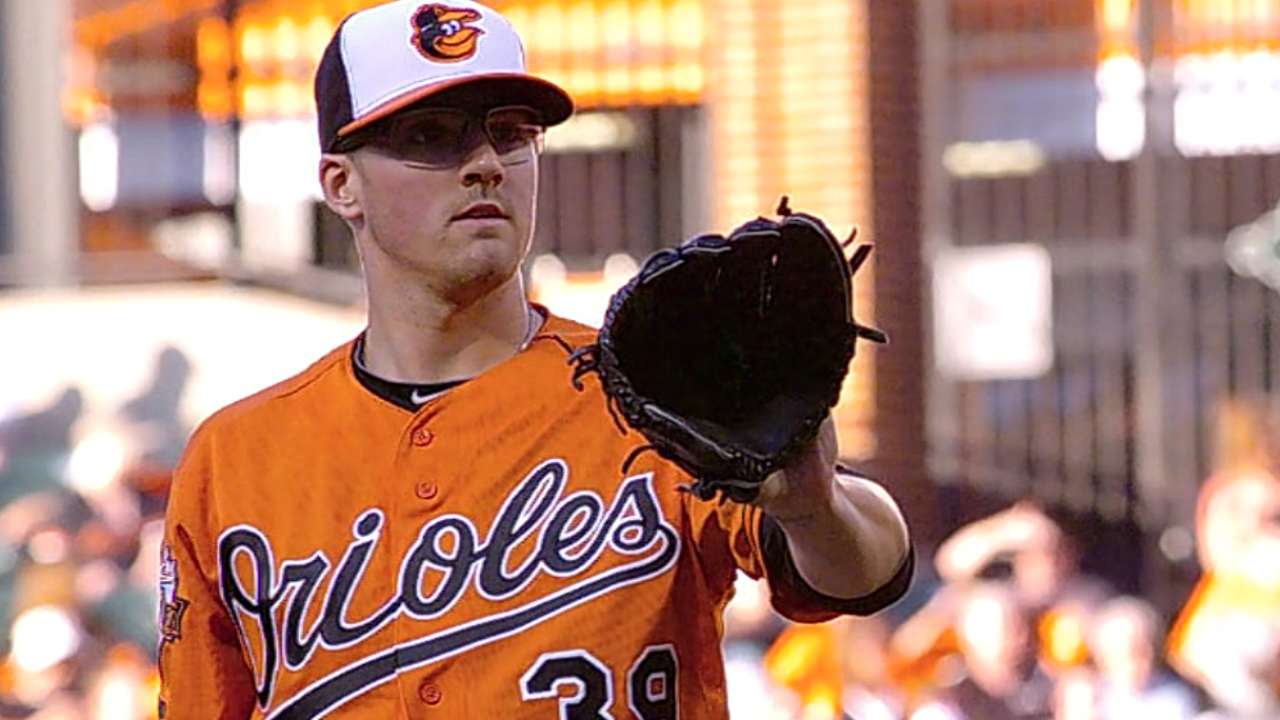 BALTIMORE -- Orioles right-hander Miguel Gonzalez made his first rehab start for Double-A Bowie on Wednesday, which means he could return to the Majors as soon as Monday.
When the time comes, manager Buck Showalter will have a decision to make. If pitcher Kevin Gausman throws as well on Thursday as he did during his last start, then the O's could have six capable starting pitchers. Showalter isn't ruling out using all six.
"It's something we can do," he said. "That'd be a good problem."
Gonzalez threw 70 pitches in 4 1/3 scoreless innings against New Hampshire on Wednesday. He allowed four hits, walked one and struck out five.
"Miguel did OK tonight," Showalter said, "so he's eligible [to be activated] Sunday."
The starter was 3-4 with 4.17 ERA when he hit the disabled list retroactive to May 31 with a right oblique strain. Gausman's 1-1 with a 4.91 ERA, but he tossed seven innings of one-run ball in a win against the A's on Saturday. Showalter wants to see one more start out of Gausman and other members of the rotation before making a decision on its makeup.
"Ask me after Gaus pitches," he said. "Ask me after some other guys pitch."
Gausman will start the opener of a four-game series with the Blue Jays. It will be his third start of the season and all three have come against teams that lead their division.
If he can slow the Jays like did the A's, then it will be tough for Baltimore to send him down.
"It's all based on how you perform," Gausman said. "If I keep pitching well, I'll probably stay here. If I don't, I'll go down. When you get an opportunity, you have to get it done."
David Wilson is an associate reporter for MLB.com. This story was not subject to the approval of Major League Baseball or its clubs.