Hanigan activated, back in starting lineup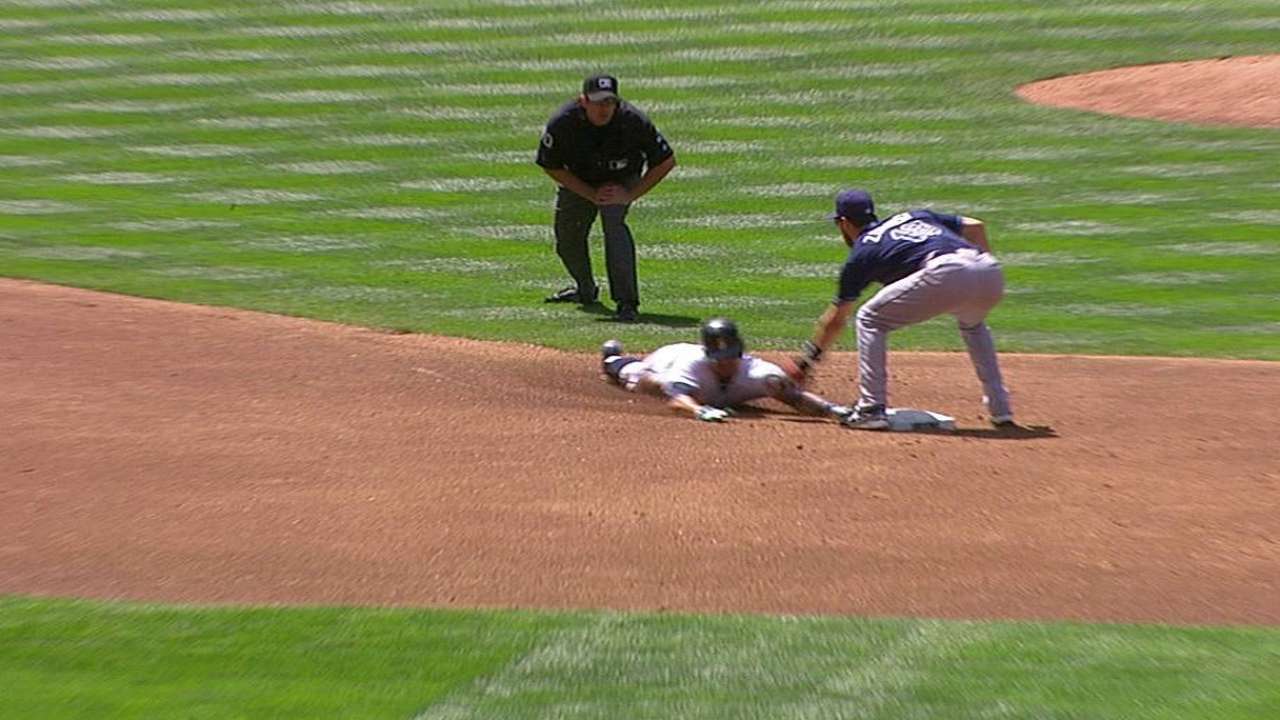 ST. PETERSBURG -- Rays catcher Ryan Hanigan, who was activated from the disabled list after Tampa Bay's 1-0 loss on Tuesday, started Wednesday's game against St. Louis. Hanigan was catching and batting ninth.
"It's great to put his name back in the lineup, and I know he's very excited," manager Joe Maddon said.
Hanigan, who was recovering from a right hamstring strain, went 0-for-3 with two strikeouts and a walk against the Cardinals.
After rehabbing and playing a few games in the Minor Leagues, Hanigan said he is 100 percent healthy, but Maddon said the catcher is still going to be eased back into action with the same type of timeshare with Jose Molina as when Hanigan was playing through the nagging injury.
"Yeah, I don't want to break him," Maddon said. "[Molina] has been overall doing a lot better at the plate, of course his catching's always good, so you'll see a lot of back and forth."
For now, Hanigan just wants to get back in a groove.
"I want to have good at-bats -- I've got to take it one pitch at a time, one at-bat at a time, just to try get my rhythm," he said. " I had a few -- eight, nine, 10 -- at-bats in the minor leagues, but hopefully I don't feel too rusty."
Hanigan was batting .212 with three homers and 22 RBIs before going on the DL.
Bill Chastain is a reporter for MLB.com. David Adler is an associate reporter for MLB.com. This story was not subject to the approval of Major League Baseball or its clubs.