La Russa throws out first pitch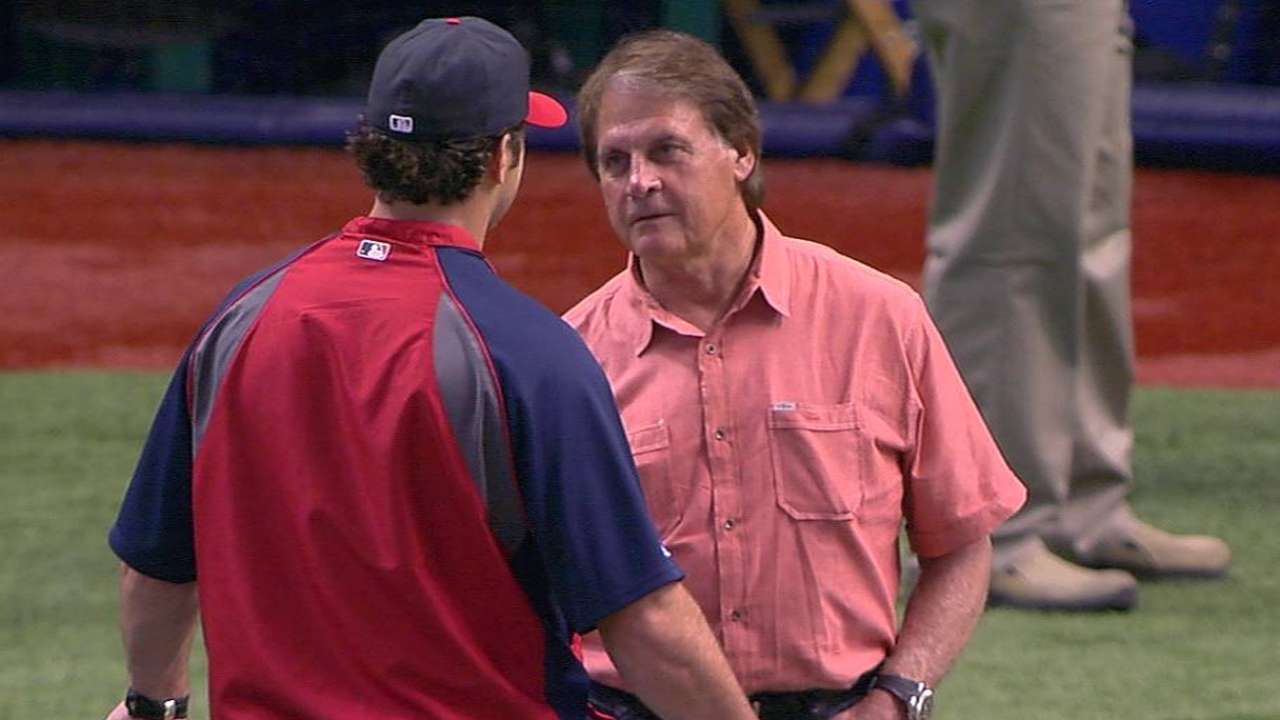 ST. PETERSBURG -- Former St. Louis manager, Tampa native and soon-to-be Baseball Hall of Fame inductee Tony La Russa threw out the ceremonial first pitch prior to Wednesday's game between the Rays and the Cardinals at Tropicana Field.
La Russa will be inducted into the Hall of Fame on July 27, and will be the second Tampa native in Cooperstown (the other being Al Lopez).
Rays manager Joe Maddon talked about his relationship with La Russa before Wednesday's game, which began when former Cardinals pitching coach Dave Duncan, who had run clinics in Europe with Maddon in the mid-1990s, spoke well of Maddon to La Russa.
"Then we just started having conversations by dugouts before games, and he's always treated me so well, Tony has," Maddon said. "Last year, for instance, we were playing the Dodgers, and I called Tony specifically to talk about the eight-hole spot for the pitcher as compared to the nine hole and wanted to know why he did it.
"I got some pretty good thoughts out of that, it was a good conversation, and I feel very comfortable picking up the phone and calling him if I ever want to, for almost anything."
La Russa managed in the Major Leagues for 33 seasons, with the White Sox, A's and Cardinals, and won three World Series championships in 1990, 2006 and 2011.
Bill Chastain is a reporter for MLB.com. David Adler is an associate reporter for MLB.com. This story was not subject to the approval of Major League Baseball or its clubs.